Nokia 800 Teasers Hit UK | TechTree.com
Nokia 800 Teasers Hit UK
One second at a time.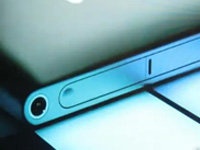 Nokia World is around the corner, and the announcement of its Windows Phone based mobiles is expected to take centre stage at the event. Surprisingly, the company has started airing a series of teasers on UK TV channels. It's unusual, considering Nokia doesn't advertise unannounced devices.

The ads are actually as short as one second clips, flashing between other TV adverts. A viewer called David first tipped the My Nokia Blog after spotting it during the broadcast of X-factor (USA). Jay Montano then chopped out the non-Nokia ads and compiled a 10-second clip. Check it out to know what the first WP offering from the Finns is going to be like:


From the clip, you can see that the Nokia 800 (SeaRay) looks similar to the N9, except for the keys on the front. Although the UI hasn't been displayed, the blinking squares near the phones are suggestive of a typical Metro UI.

TAGS: Mobile Phones, Nokia, Windows Phone, ck