Google Maps Android App Now Displays Public Transport Routes For Four Cities In India
Version 6.1 lists schedules for Bangalore, Delhi, Calcutta, and Madras; My Places and Location History sections also get a facelift.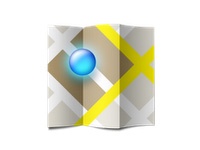 Google has released an update to the Google Maps app for the Android platform, which now offers schedules for select modes of public transportation. With this new version 6.1, changes have been made to the Transit Lines layer, allowing users to pick a specific mode of public transportation such as the train, bus, tram, or subway while hiding the other modes. This helps you choose a specific mode of transport with least confusion. What's more, the new update also provides you with departure time, lines serving the station, and the distance to nearby stations.
While the update caters to 500 cities worldwide, in India you will be able to check out schedules pertaining to the Bangalore Metropolitan Transport Corporation Ltd, Chennai MRTS, Delhi Metro Rail, and Kolkata Metro, alongside the usual directions. Clicking on the Layers option in the app menu and selecting Transit Lines displays the public transport schedules. Just tap on the train \ bus station icon on the map and click on the place's name for the schedules to pop up. I tried looking up for places in Mumbai, and it works quite well here too.
Other features that have received a facelift include My Places and Location History sections of the app. On searching for a location within a city or through a postal code, the borders of that region will be highlighted. Moreover, the My Places section features new tabs that not only let you access search history, or your current location, but also saves maps for offline use. Finally, the Location History section keeps a check on places you have been to on a daily basis as a handy reckoner of sorts, once you provide explicit information to track your location. You can download the latest version of the app here.
TAGS: Apps, Internet, Sat Nav, Transportation, Android, Google, Kamakshi