Incredible Green Contest Offers $60,000 For Eco-Friendly Tech Innovations
Open to students from across the globe; will reward "green, innovative, solutions" in the field of Information and Communications Technology (ICT).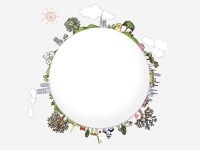 Acer Foundation and the Taiwan Institute for Sustainable Energy (TAISE) have joined forces to undertake the Incredible Green Contest — an international competition that focuses on environmentally-friendly innovations in the field of ICT (Information and Communications Technology). According to the press release, the contest aims to "advance environmental protection across the planet, promote green lifestyles, and enhance awareness of green environmental protection issues".
The contest is open to students worldwide, and carries a cash prize of $60,000 (Rs 33 lakh). You can visit the official website to register, either individually or as a team. There's no limitation on the age, nationality, or gender of the entrants. However, entries must be written only in English, followed by presentations that include digital audiovisuals, demonstrations, models, or simulations. The evaluation will take place in three stages: preliminary, first, and final rounds. The winners (or winning teams) will be judged on the criteria of how well the idea contributes to environmental protection, feasibility, and innovation. The last date for registrations is 31st October, 2012. What according to you are the chances of an Indian student making a mark at this event?
TAGS: Contests, Environment, Acer, Nachiket