Apple Makes $60 Million Settlement With Chinese Firm Proview For Use Of The iPad Name
Suit filed by former computer monitor manufacturer concludes in Chinese court; original demand was for $1.6 billion.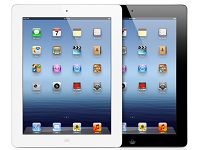 Apple's long and bitter fight for the use of the term "iPad" in China has finally come to an end. Once-popular monitor and media device manufacturer Proview Technologies filed a suit against Apple for the use of the name in the country. Proview had held the rights for the name IPAD (which it had assigned to a series of monitors that looked like Apple's Mac) in China and Taiwan, and accused Apple of trademark infringement in late October 2010. Both the companies have now settled for $60 million, which is considered to be a trivial amount for a company of Apple's size. Discussing the settlement, a lawyer representing Proview said, "It was done last week and it was confirmed with a ruling by the higher court". He described the settlement as not being particularly "large" and merely "OK", since the company was originally seeking $1.6 billion (approx Rs 10,000 crore).
Earlier, Apple was alleged to have resorted to underhanded tactics in paying £35,000 to Proview Taiwan to purchase the trademark for the European Union, South Korea, Mexico, Singapore, Indonesia, Thailand, and Vietnam. According to reports, Apple's agents created a fake company called IP Application Development Ltd (that's IPAD Ltd!) and used it to buy the trademark "IPAD", claiming that their business would not compete with Proview.

In its suit, the Chinese manufacturer questioned Apple's claim over the trademark by mentioning that the agreement didn't involve the trademark for use in China. Needless to say, a legal battle ensued that ended yesterday with the settlement. While it's unusual for this lawsuit to have dragged on this long, Apple can finally breathe a sigh of relief and market the iPad in the huge Chinese market as originally intended. Considering the number of iPads it's going to sell there, the figure of $60 million (Rs 350 crore) will be recovered in mere months.