Tata DOCOMO Announces New Plans, Tariff Cuts For BlackBerry, Pre-Paid, And Photon Plus Users
New plans available on purchase of Curve 9320 and 9220 handsets from the operator; pre-paid "Plan Voucher 47" available only for Karnataka users; up to 60% reduction on data rates.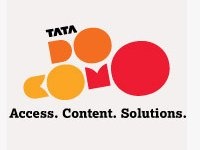 Tata DOCOMO has launched a new post-paid plan for the BlackBerry Curve 9320 and 9220 GSM users. Under this new scheme, subscribers will get 600 minutes of free local and national talk time, 600 free local and national text messages, and unlimited BlackBerry Internet Service for a monthly rental of Rs 600. However, you will have to buy either of these handsets from Tata to avail the offer.
The operator also unveiled new plans for its GSM pre-paid users based in Karnataka. Plan Voucher 47 will be applicable after the first recharge worth Rs 47, and will offer local Tata-to-Tata calls billed at 1 paisa per 6 seconds, while calls to other networks will be charged at 1 paisa per 2 seconds. Users will also get 10 minutes of local and STD calls at no extra charge, along with 100 free local and national SMSs. The offer will be valid for 30 days, starting from the date of first recharge.
Finally, for its data service Photon Plus, the company has reduced monthly tariff plans for post-paid users by up to 60%. Entry-level packs start at Rs 250 for 1 GB as opposed the earlier Rs 650; whereas the 2 GB pack will cost Rs 450 as against Rs 750. Heavy users can opt for a 6 GB usage plan worth Rs 950, or 11 GB for Rs 1200. Both these plans come with Rs 100 discount per month for 12 months, starting from the date of purchase. For those who exceed their usage limits, the company has also announced Reload packs at Rs 200 for 1 GB and Rs 350 for 2 GB.
TAGS: Mobile Phones, Telecom, Internet, Tata, BlackBerry, Curve, Kamakshi