TECNO to unveil its latest POVA 5 Series at the upcoming World Of TECNOlogy Event | TechTree.com
TECNO to unveil its latest POVA 5 Series at the upcoming World Of TECNOlogy Event
TECNO as a brand has always delivered in line with its vision of being at the forefront of technology and innovation. In further alignment with this vision, the brand is all set to present the first season of its key annual property, World of TECNOlogy.
The 3-day event is aimed at showcasing the best-in-class technology offered by the brand across product lines and portfolios. The tech showcase event will be commencing on 11th August 2023 at DLF Avenue, New Delhi, being open to all consumers till 13th August. The event will allow an immersive experience into TECNO's prominent products, driving awareness of the diverse product portfolio and strengthening the credibility and relatability with the brand.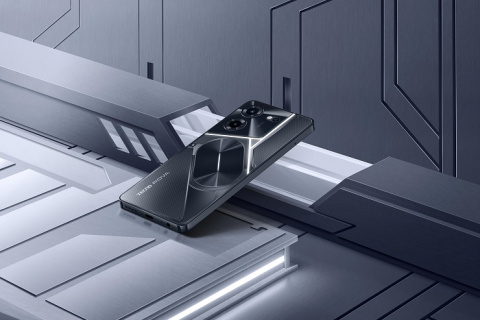 The brand has been aggressive this year by introducing Phantom X2 Series, Phantom V Fold, and most recently the Camon 20 Series. Keeping up with the rhythm, on the first day of World of TECNOlogy, i.e., 11th August 2023, TECNO will be revealing the POVA 5 Series.
This latest POVA 5 series includes the POVA 5 Pro 5G and POVA 5, thoughtfully engineered to cater to the demands of young, upbeat, and elite Gen Z consumers. The phone is designed keeping in mind the lifestyle of zillennials, who are constantly on their phone for all purposes, multitasking through- gaming, social media, financial applications, and more.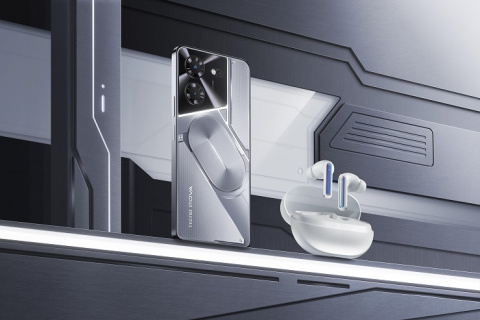 Earlier in June 2022 TECNO launched POVA 3 which boasted a unique LED light strip with various functionalities. Now, taking the innovation way ahead, the company is introducing a standout design with the all-new Arc Interface in the POVA 5 Pro 5G, an innovative multi-coloured LED Backlight design with 3D Texture. This design is already creating a lot of buzz and noise in the market. To delight the consumers, the Arc Interface functionalities provides an unparalleled experience including calls, notifications, battery charging, and music into a captivating symphony of digital emotions with the RGB backlight technology.
TECNO's POVA 5 Pro 5G has already been announced globally on August 2nd, 2023, where along with the beautiful aesthetics, the powerful performance of the phone is also getting its due acclamation, the 68W fast charging, MediaTek Dimensity 6080 SOC and 6.78" FHD+ display with 120Hz refresh-rate have come across as the other key highlights of the smartphone. Hence we can expect similar specifications for the device launching soon in India.
TECNO always has showed commitment towards its disruptive pricing strategy, the recent most examples being- Phantom V Fold, and Camon 20 Series, bringing about many industry-first features. With such a track record, we are positive that POVA 5 Pro will also be priced aggressively and would be a really strong product offering. Packed with ground-breaking features, the series is anticipated to deliver exceptional value at a price point that aligns perfectly with the budget of those who strive for success and embrace life to the fullest.
TAGS: TECNO, POVA 5 Pro 5G