Mystery of the Missing 5G | TechTree.com
Mystery of the Missing 5G
Airtel and Reliance Jio have launched their services, but consumers aren't on it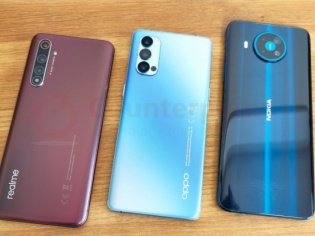 We Indians are known to be early adopters of new technologies. Why else would most of us acquire 5G enabled smartphones well over two years before the services actually launched in the country? Most of us who invested in a 5G handset wanted bragging rights when the telecom players actually came out with the new network.
However, the story hasn't panned all that well. Social media handles of both Airtel and Reliance Jio full of queries from anxious and a few angry customers who want to know why their handsets aren't connecting to the network? And in most cases, the responses from these providers only serve to make users worried or livid.
The reality is that smartphone makers pushed the 5G story earlier than we required and we were gullible enough to acquire them. Now, these very manufacturers need to push out a software update to enable it on most of the devices. And the reason for this is quite simple - the phone makers didn't have the frequency bands of the 5G networks.
What this means is that the OEMs now need to release updates for each handset model that contain the details of the frequency bands that optimizes the radio frequencies for 5G. Of course, in the rush for publicity, the telecom operators claimed that most 5G-enabled devices would be compatible with their networks. But this is not the case.
Even most recent handsets like the iPhone 13 series have to wait for Apple to do the needful in the coming weeks. And the same is the case with Samsung handsets that were launched three to four months ago. As for the Chinese handset makers this process may take more time, given the pace at which they launched upgraded models.
Once these software updates are pushed through, users would be required to enable 5G from the settings of their handsets. This is quite a simple process whereby one goes to the settings tab, launches connections or mobile network and chooses the 5G options from there.
Until such time, there's no option but to continue using 4G services on 5G enabled handsets. What can be more ironic for a population that loves to brag about their latest handsets and the services that they offer!
TAGS: 5G, Airtel, Reliance Jio, Vodafone, Idea