Create a Video with One Image, Some Text | TechTree.com
Create a Video with One Image, Some Text
Israeli AI company has come up with a new platform that makes it possible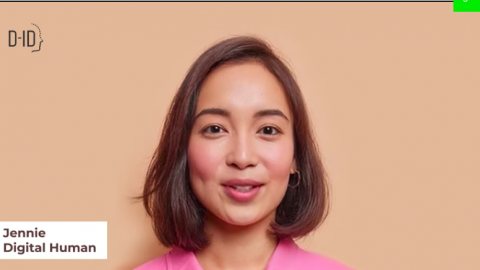 In case you are a budding movie maker or a wannabe YouTuber, now you can create videos with just one image and some text. Israeli AI company D-ID is coming up with a platform that allows you to create without actually having to be creative. The company is aiming at corporate training and education, external and internal PR, product marketing and sales as its TG.
Their new website is called Creative Reality Studio and is quite simple to use. Users upload the image of a presenter or select one from pre-created ones to start the process. If you have the money, pick from a series of premium presenters who offer better facial expressions and coordinated hand movements.
Thereafter, type the text from a script or just upload an audio clip of someone else's speech. The choice of language is available and currently the platform supports 119 of them with voices and styles ranging from friendly to cheerful and excited to sad.
Thereafter, just leave it to the artificial intelligence algorithms to do all the hard work based on parameters. Thereafter, the video can be distributed anywhere as the process takes only a short time based on the presenter, the language or the style of voice selected.
The studio was launched last month for beta testing to iron out bugs. The focus now is to cater to companies of all sizes, given that videos are fast turning into a preferred form of marketing and sales. Of course, the company had to build in some guardrails given the real fear of deep fakes getting distributed all round the place.
The software filters out swear words and racist remarks while the image recognition capability avoids use of famous people's faces. The platform uses Microsoft Azure text moderation API to remove sexual connotations and offensive language in the scripts. In addition, the company's terms of use prohibits users from creating political videos on the platform.