Amazon is Building up its Robotics Business | TechTree.com
Amazon is Building up its Robotics Business
It's latest acquisition is a Belgian mechatronics specialist called Cloostermans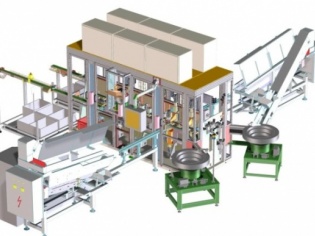 At a time when big-tech companies involved in the eCommerce industry are fighting to retain their edge, Amazon appears to be totally focussed on building up its robotics business - one that it believes would be the deciding factor in the supply chain management.
The company, which has already made several acquisitions to build its robotics business, is now shifting focus to industrial warehousing with the acquisition of Cloostermans, a Belgian entity that specializes in mechatronics. The company builds tech to move and stack heavy packages around the warehouses and has had Amazon as one of its customers since 2019.
"We're thrilled to be joining the Amazon family and extending the impact we can have at a global scale," says Frederik Berckmoes-Joos, CEO of Cloostermans, in a statement in a blog post published by Amazon. "Amazon has raised the bar for how supply chain technologies can benefit employees and customers, and we're looking forward to being part of the next chapter of this innovation," it added.
What is becoming increasingly clear is that Amazon is looking to have more warehouse robotics in operation over the next few years to give it an edge over others, especially in countries outside of the United States and Europe. In India, Amazon faces competition from the Walmart-owned Flipkart, Reliance Retail and the upcoming ONDC initiative of the government.
At a local level, Amazon may be using technology to overcome the shortage of hands at their warehouses. Higher wages could mean that automation saves costs and offsets the labor challenges as well. In countries like India, Amazon could consider transporting some of its existing robotics solutions as a means to streamline operations. Of course, it remains to be seen as to how a labor intensive country reacts to such moves.
TAGS: Amazon, cloostermans, Robotics