Airbnb Begins Testing Anti-party Technology | TechTree.com
Airbnb Begins Testing Anti-party Technology
The company had banned parties during the Covid-19 pandemic but now it seems the ban is likely to stay across its properties worldwide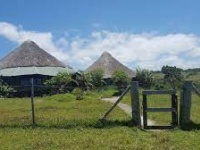 If you are planning a big bash on one of the many Airbnb properties across tourist destinations, think again. Because the company has started testing what it calls anti-party technology in some locations around the United States and Canada.
In a blog post, the company says "the new anti-party tools will help identify potentially high-risk reservations and prevent those users from taking advantage of our platform. For example, this system looks at factors like history of positive reviews (or lack of positive reviews), length of time the guest has been on Airbnb, length of the trip, distance to the listing, weekend vs. weekday, among many others."
It said the primary objective was to reduce the ability of bad actors to throw unauthorized parties which negatively impact the hosts, neighbors, and the communities around. This anti-party technology is designed to prevent a reservation attempt from going through. Guests who are unable to make entire home bookings due to this system will still be able to book a private room (where the Host is more likely to be physically on site) or a hotel room through Airbnb," it said.
In June this year, Airbnb had permanently banned all parties and events at host properties around the world, after first coming up with a temporary ban in 2020 following the pandemic. "Over time, the party ban became much more than a public health measure. It developed into a bedrock community policy to support our Hosts and their neighbors," Airbnb had said.
"We anticipate that this new system will help prevent more bad actors on our platform while having less of a blunt impact on guests who are not trying to throw a party. While we are consistently willing to make trade-offs in the interests of building trust, our goal is to make these systems as precise and fair as possible to support our hosts and guests," it said.
TAGS: Airbnb, anti-party tech