Android 13 Rollout - Here's What You Will Get | TechTree.com
Android 13 Rollout - Here's What You Will Get
The new operating system is expected to rollout on all devices later this year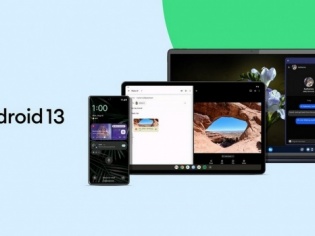 The one reason you could invest in a Google Pixel 6a right away is that you may get to experience the upgraded Android 13 operating system. Google has started rolling it out on its Pixel smartphones though a larger rollout to devices from other brands may happen only in a few months time.
Here's a quick look at some of the features that you could come across on the new OS and one look is good enough to convince us that it's worth the wait. So, here goes:
The fun stuff that we came across is that Android 13 allows users to customize third-party apps that match the device's wallpaper theme with colors that provide a more cohesive look without impinging on user experience.
Users also get the ability to choose languages for apps without actually fiddling with the overall language choice on the operating system. This appears to be targeted at countries such as India where multilingualism is the norm not exception.
In case you are over cautious about privacy, there's solace as now you can choose which app should get access to what section of your content, viz., images, videos etc. Apple users may just let out a smirk as this has existed for a while on the iPhone.
This is a long-sought feature that could also become an Achilles heel for the forgetful. Now, your phone will not keep a record of all data that was copied to the clipboard. Android 13 automatically cleans up the clipboard frequently.
Notifications from apps will be blocked by default and in case you need one of them to do so, explicit permissions would be needed.Once again, did we hear a collective smirk from iPhone users?
A really cool feature relates to the head tracking option where the spatial audio will adjust the source of sound to the head tilt position. Of course, these would matter only to the truly discerning music lovers out there.
As is the case with the Apple ecosystem, now Android 13 users would be able to juggle between Chromebook and the Android phone as you can seamlessly copy and paste content across devices running the same OS.
TAGS: android 13, Google