Samsung Opens up a Galaxy of New Offerings | TechTree.com
Samsung Opens up a Galaxy of New Offerings
Take a look at some of the biggest announcements that the Korean tech giant made Unpacked August 2022 event
These days one is hardly surprised by the announcements that consumer tech brands make during their hyper-hyped annual events. Be it Apple or Samsung, most of the information has already been provided via selective leaks. And it was no different at the Samsung Galaxy Unpacked event that concluded last night.
As expected, we saw two foldable devices, a new range of smartwatches that turned smarter and some major updates to the wireless earbuds line. Though there was hardly an element of surprise around what was on offer, one must admit that some of the tech and design updates have definitely made us believe that Samsung is ahead of the Chinese competition.
Though the actual benefits of these improvements would start trickling in when gadget reviewers begin using them and sharing their early reviews. Till such time, all we can do is take a bird's eye view of what is on offer from Samsung this Fall.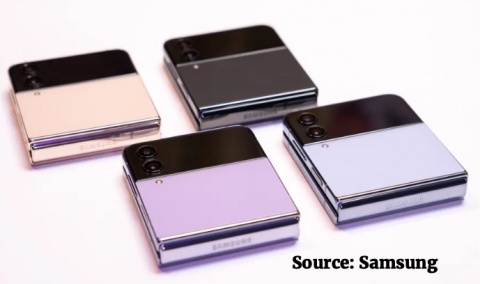 The Flip phone appears a lot like its predecessor and retains the flip down feature that many of us would recall from the early Nokia handsets of the late 1990s. However, the Samsung Galaxy Z Flip 4 does bring a few software tweaks such as selfie previews on the cover screen that is a welcome addition. There is also a fast-charging option of bucking up the device to 50% levels within 30 minutes - anything faster could only damage your phone is what experts say.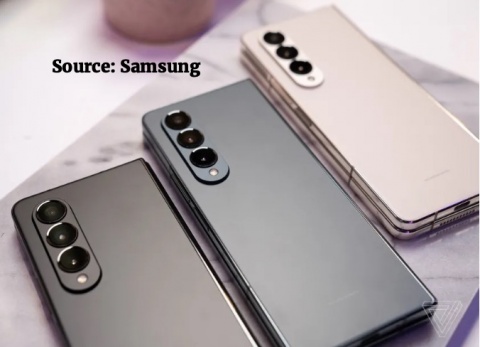 Coming to the Samsung Galaxy Z Fold 4, the contours of this device also remains largely unchanged from the previous version though reports say it is slightly on the lighter side. But, the camera array has undergone a total refresh and is led by a 50-MP main sensor. In terms of software, there's nothing much to write about now, as it requires some testing to arrive at a conclusion whether the response time is any better than the last.
Coming to smartwatches, the Galaxy Watch 5 and Galaxy Watch 5 Pro are a vast improvement over its predecessor that faced flak for poor battery life. Bigger batteries on the latest launches would ensure that the device lasts longer and the upgrade comes with a body temperature sensor as well, which incidentally is also rumored to feature on the upcoming Apple Watch.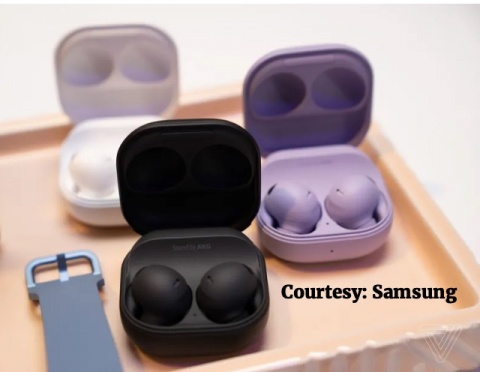 Coming to the earbuds, the Galaxy Buds 2 Pro has a new design range which appears smaller than its predecessor. These support 24-bit hi-fi audio over Bluetooth but be ready to shell out some extra cash for these upgrades.
These devices are all going on sale in global markets starting August 26 and as of now there is no information about when they will become available in India.
TAGS: Samsung, samsung galaxy z flip 4, samsung galaxy z fold 4, galaxy buds 2, galaxy watch 5