WhatsApp Message Deletion Time Gets Extended | TechTree.com
WhatsApp Message Deletion Time Gets Extended
The app previously had a limit of about 68 minutes for a user to send messages sent accidentally or with errors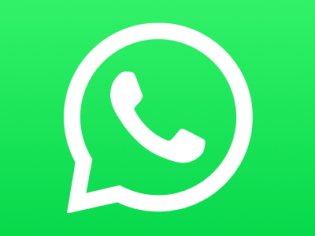 Here's good news for WhatsApp users who ended up sending messages to the wrong window. From the earlier level of 68 minutes, the instant messaging app has now extended the time to delete such messages to beyond 48 hours. Also, it introduced new privacy features such as blocking screenshots for view-once messages.
The company tweeted these changes last night though it just said message deletions can now be done for a little over two days. The feature, which was first introduced as "Unsend" in 2017, initially had a time limit of just seven minutes, which increased to over an hour. There were some rumors that the limit could go up to seven days, but now it is just two days.
Of course, one may ask what is the big benefit to users who accidentally send messages to recipients they didn't intend to? In such cases, the deletion has to happen instantly or it hardly serves the purpose. Of course, rival chap app Telegram has no limit on the time one can delete a message, which means one can remove it years after sending it. Interestingly, Apple has reduced the time limit for Unsend Messages from 15 minutes to just two minutes.
Coming to the privacy features, WhatsApp announced that the changes to its privacy rules aims to provide users with more control over their experience besides adding additional protection layers for private communications.
The first of these is an option for users to privately use the app without being visibly online, one that it calls "online presence control." It rolls out later this month and will allow users to curate those contacts who can see their online status and hide it from the rest. There is no limit on how many contacts can see the online status and one can swap people in and out.
Additionally, WhatsApp is testing a screenshot blocking mechanism for its "view once" messages that disappear after being opened once. This was meant to stop recipients from saving shared photos and videos if the sender didn't want them to. Now, by blocking receivers from taking screenshots, the user's privacy gets strengthened further.
The third change is that WhatsApp would allow users to leave groups privately without auto sending a mass notification that they've quit. Though group admins would get notified, others in the group will not get the information, thus making it less awkward if one wants to move away from groups involving childhood chums or talkative neighbors.