Whatsapp Bans over 2.2 Million Accounts | TechTree.com
Whatsapp Bans over 2.2 Million Accounts
The company says the number of accounts banned in India were in June and is over the 1.9 million accounts banned in May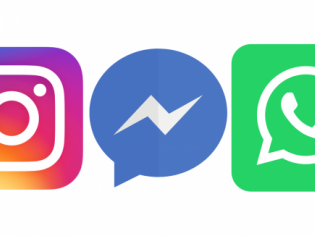 Social chat service Whatsapp has banned more than 2.2 million accounts in June as against 1.9 million accounts the previous month, the company has said in its User Safety Monthly Report released earlier this week.
Another Meta-owned company Facebook acted upon 2.5 million pieces of content including posts, images, videos and comments during the period. Most of these were related to adult content, nudity and sexual activity. Instagram received complaints around 619,500 similar content pieces during June, the report said.
The reports, as per the Indian IT Rules, 2021, said it received 632 user complaints of which 426 were ban appeals out of which it acted upon 64. In the recent past, the government has been at loggerheads with social media platforms over delays in responding to complaints around posts and comments that were considered inappropriate.
In total, 2.21 million accounts were banned inIndia during June as against 1.9 million bad accounts in May. WhatsApp also revealed that it received 123 account support-related complaints, 35 product support reports, and 16 safety-related reports.
"In addition to responding to and actioning on user complaints through the grievance channel, WhatsApp also deploys tools and resources to prevent harmful behaviour on the platform. We are focused on prevention because we believe it is much better to stop harmful activity from happening in the first place than to detect it after harm has occurred," the company said in the report.
The platform said the abuse detection operates at three stages of an account's lifestyle: at registration, during messaging, and in response to negative feedback, which it receives in the form of user reports and blocks.
The grievance mechanisms were used to receive the complaints, and accounts were dealt with through its prevention and detection techniques for breaking the law or its terms of service.
The 13 policy areas which Facebook and Instagram looked at were adult nudity and sexual activity, bullying and harassment, child endangerment – nudity and physical abuse, child endangerment – sexual exploitation, dangerous organizations and individuals: organized hate, dangerous organizations and individuals: terrorism, hate speech, regulated goods: drugs, regulated goods: firearms, suicide and self-injury, spam, violent and graphic content, and violence and incitement.