Nothing Flashy on Nothing's Next Handset | TechTree.com
Nothing Flashy on Nothing's Next Handset
Reports suggest that the next smartphone from Carl Pei's stables would do away with the flashing posterior that its inaugural handset had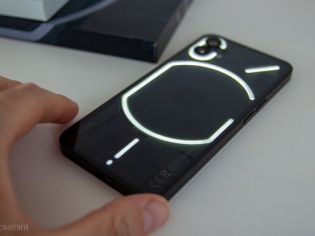 Carl Pei sure knows how to hype it up. And hype it up he did with Nothing's first smartphone which was simply named the Phone (1). How simple can one get? But, this wasn't a case of much ado about nothing as early fanboys found out with the device that came with quality control issues and software bugs.
However, some reviewers believe that Carl Pei and pals had created a flagship buster of the future. And now reports indicate that Nothing is already working on a successor to its first handset. The Mobile Indian quotes unnamed sources to suggest that the next device could do away with the one feature that made the Phone (1) unique in its jazziness.
The strobe lights are going off
Yes, you're right. The company could come up with a Lite version that could do away with the LEDs on the glass back cover and the Glyph interface could also be missing. In addition, it may not support wireless charging though it will continue to supply a 42W charger in the box while also supporting 33W charging.
However, other configurations might remain similar to the Phone (1) with similar displays, processor capacity and cameras. Given that some of the features would be missing, the report puts the costs at a healthy Rs.24,999 as against the Rs.32,999 price tag of the current model. There were some rumors of a higher capacity battery pack on the new device.
Of course, all of this could be proved wrong, as is often the case when one associates information dissemination with Carl Pei's media relations exercises of the past. The originator of the story has also given a caveat that the information shared was based on several sources and that they got nothing on the record from Nothing.
The Phone (1) got some things right
A unique factor of the Phone (1) is the breakability benchmark. YouTuber JerryRigEverything conducted a durability test on the device and the results are quite positive. Of course, there is no doubt that the design language is inspired by the iPhone with square edges and symmetrical bezels across all corners.
The recycled aluminum side frames is what makes the device sturdy and premium while the front and back made of glass also make the device unique without being flimsy. The durability test shows the front glass gets scratched at level 6 and with deeper scratches at level 7. This is very much expected from glass.
The device also does not bend or break in half though there is a twist seen during the durability tests. It has an intriguing flex when being bent to the front around the antenna band. There is some creaking sound you can hear in the video but it actually doesn't split into two. And the creaking goes missing when the device is bent backwards, suggesting some core strength.