First PUBG, Now BGMI - The Ban Game Continues | TechTree.com
First PUBG, Now BGMI - The Ban Game Continues
India had banned several apps and games with a Chinese connection back in 2020 following the Galwan clash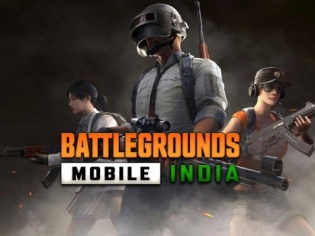 What's it with the government and its complete distrust with mobile games? While India's action of banning the popular PUBG and a few other games post the Galwan clash in 2020 was quite understandable, the removal of its successor BGMI from App Store and PlayStore yesterday appears to be shrouded in some mystery.
For starters, Google pulled out the battle royale game Battlegrounds Mobile India (BGMI) from PlayStore following a government order. There was no parallel move from Apple though after a while the game developer Krafton itself delisted the game off the iOS ecosystem late on Thursday evening.
Is this to do with Action Games?
We know that Krafton is the brand behind PUBG and a similar order against BGMI could be explained away as countering Chinese security threat. However, what is inexplicable is another of Krafton's popular games PUBG New State continues to appear on the App Store at the time of writing this article.
Which makes us wonder as to the real reason behind the move. Is it a security threat this time or has the ministry of electronics and information technology (MeitY) taken a serious note of some discussions in the Parliament over the safety of these games? Serious enough to get it axed from the mobile ecosystems totally.
Just so that you're aware, the minister of state for electronics and IT Rajeev Chandrasekhar had gone on record recently to suggest that government that law enforcement agencies were probing the case of a PUBG addict in Lucknow murdering his mother. The matter was raised in the Rajya Sabha recently with lawmakers questioning if action titles had an adverse impact.
BGMI continues to work though
At this point in time, all we know is that users who already have BGMI installed on their devices are able to play the game. However, there's an update that Krafton rolled out recently, which, some players believe, could also be the cause of this ban.
Krafton returned to India with the game after severing ties with Chinese company Tencent, following India's decision to ban such apps over security concerns in 2020. In fact, they also tied up with Microsoft to host the game and the data it collects on its Azure cloud service. This also allowed them to create more features and grow the game globally.
The question now is where does this latest government action leave Krafton's much touted plans to invest in excess of $100 million in the Indian gaming industry. The company had recently claimed that it was on track to deploy around $140 million in India by August. The South Korea-based company had also revealed that BGMI had over 100 million Indian users.