A Simple Way to Save Your Phone From Hackers | TechTree.com
A Simple Way to Save Your Phone From Hackers
There are many things that one may do, but this is one that could ensure your device's safety on most occasions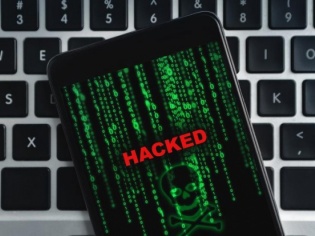 If you do a search on phone safety over Google or even on Techtree, you'd find stories listing out the dos and don'ts that may include the obvious like not installing software that doesn't feature on the phone's ecosystem or installing a password manager to keep apps as well as the operating system safe from external threats.
Of course, if your device happens to be a part of your company's IT infrastructure, the story changes substantially. There are best practices that the IT admins throw at you constantly as a reminder that both the device and the data therein belong to the company.
When it comes to one's personal handset, our behaviors are lax, even though most of us are aware that getting a hacked device fixed could cost money, a loss of data or usually both. And then, there is also the question of ransomware where you may end up having to pay money to get back your data.
In case of doubt, snap it out
So, what's it that each of us should do to stay safe? Quite simply, rely on gut instinct - when in doubt, play safe.
For example, you get a text message from a number claiming to be your bank that asks you to click a link as part of their KYC protocols, be wary. For banks keep advising us that their folks do not reach out for such information ever. Worst still, be wary of calls claiming to be from banks and asking us for some TPIN that could automatically open up your account to a hacker.
Of course, most of us who end up on the wrong side of hacks, blame others for it. Why can't Google block such emails? Or why is Whatsapp allowing unknown users to message me? The problem with this approach is that it is akin to shooting the messenger. If Google and Whatsapp do what you are asking, it may be tough to broaden one's network or connect with folks that aren't on your address book or contact list.
Suffice to say that these websites and technology providers do warn us of the risks that unsolicited emails or messages bring. A recent report by Avast says global ransomware attacks grew 32% on businesses and 38% on individuals and most of these arrive as fake package delivery information, tech support scams, sex offers and phishing.
So, just be careful about such messages and in case you've any doubt about their veracity, it is better to err on the side of caution.
TAGS: Hacking, Security, Smartphone