Netflix Has Lost the Early Mover Advantage - What's Next? | TechTree.com
Netflix Has Lost the Early Mover Advantage - What's Next?
The video streaming giant is shedding subscribers faster than trees in autumn but is there a real cause for worry though?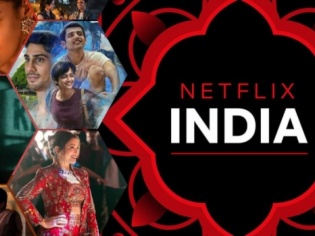 Make no mistake! Netflix is in some trouble as it continues to shed subscribers across the world. Having lost 200,000 subscribers in the first quarter of 2022, it followed up with a million more in the second quarter. And true to form, media across the world is pensive whether these losses indicate the oncoming demise of the streaming media platforms.
Of course, doomsday predictors forget the obvious fact that subscribers that are going away from Netflix may possibly be signing up for a competitor, especially in countries like India where the 25-year-old Netflix hasn't really cut it with the audience - be it with their choice of streaming options or their investments in Indian content (barring exceptions like Sacred Games).
Let's draw up some context
A recent study by Hub Entertainment Research believes that close to 90% of US consumers stayed invested in one streaming service or another this year, which actually represents an 11% increase over the numbers recorded in the same period of 2021. Now, this also needs to be seen in the context of the lockdowns and its impact on subscription growth last year.
So, whatever it is that Netflix has lost on its subscriber count, actually represents a minuscule portion of the global subscriber base of video streaming as a business. "At some point, a service as widely penetrated as Netflix has only so much room left to grow," says Peter Fondulas, who co-authored the report.
In fact, there's enough research out there to prove that streaming is here to stay. A study by Antenna found that US subscriptions in the premium subscription video on demand markt actually rose four per cent over a quarter and about 25% over the past 12 months. And this, despite the subscription loss of Netflix.
Another study found that the monthly churn rate of subscribers had dropped considerably when compared to the pre-pandemic levels. It came down by as much as 19% compared to the levels three years ago. Meanwhile, another survey by Deloitte suggested that the average churn rate in the US remained constant at the 2020 levels of 37%.
However, things can get worse
All this doesn't mean that things are hunky dory for Netflix. The user base depletions are par for the course for any subscription service facing tough competition, but when it comes to owning the audience, others like Disney Plus Hotstar and Amazon Prime have stolen a march over Netflix, at least in the Indian subcontinent.
At a time when most of the competition is looking to be a part of the content creation activities in non-English languages, Netflix continues to push foreign shows from its promo slots. It's not that the others do not have English-language content, but the fact is they push the dubbed versions up front or make a song and dance about the regional language subtitles.
And last but not the least, the company appears to have a pretty sorry team making choices on what to promote and what to diss. In recent times, while Amazon Prime and Disney Plus Hotstar have consistently ruled the roost via regional content, Netflix appears to be struggling. That too when Sony LIV is also fast becoming a major competitor on the streaming platform.
"Netflix once disrupted the entertainment space but is now the one being disrupted by competitive streaming platforms that have been aggressively scaling up," says Forrester VP and Research Director Mike Proulx.
The question is can the sleeping giant wake up to the ground realities today? That they're not the only ones intent on grabbing eyeballs.
TAGS: Netflix, streaming, Hotstar, Amazon Prime