India's Content-led Complaints to Twitter Aren't Excessive | TechTree.com
India's Content-led Complaints to Twitter Aren't Excessive
Contrary to popular belief, India hasn't really used its muscle power to muzzle content on the microblogging website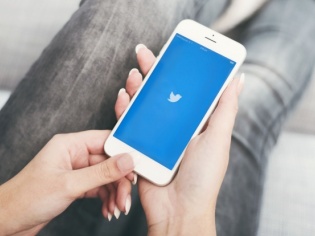 A government report on India's content blockage and takedown requests to Twitter reveals that these were at best in sync with the growing user base from the country. Such requests amounted to 7% of the total legal demands received by the San Francisco-based company over the decade ending 2021.
According to a report prepared by the Ministry of Electronics and Information Technology, India's total such demands amounted to 17,338 complaints between 2012 and 2021 as against the 225,076 complaints that Twitter received globally. The government feels that this growth is just proportionate to the expanding user base from India.
To put things in further perspective, India accounts for 23.6 million users on Twitter making it the third largest user base globally, which also happens to be about 7% of the total users on the social media platform.
The report further goes on to compare these numbers from other geographies. For example, it says Japan accounts for 18% of Twitter's global users but has issued 32% of take downs and content related complaints. The same holds good for South Korea, which contributes just 2% to Twitter's users but accounted for 5% of all content removal requests.
Of course, there is no mistaking where this conversation is leading. The federal government and Twitter have been on a warpath over the increasing number of official demands for takedowns and blocking of accounts. In fact, Twitter has sued the government in the Karnataka High Court challenging several locking orders issued by the IT ministry.
All that the government seems to be doing here is to make a case that such takedown requests aren't excessive in themselves and just mirror the growing user base from the country which, in turn, is a result of the rising internet and smartphone usage in India.
For good measure, the ministry also did some data research and came out with the report that Twitter's compliance rates in India were far lower than those in other countries. It said that the compliance rate in the US was 13% while it stood at 21% in Brazil and 38% in Canada. As against these numbers, India received only 11% compliance rate.
TAGS: Twitter, compliance