Elon Musk Pulls the Plug on His Twitter Deal | TechTree.com
Elon Musk Pulls the Plug on His Twitter Deal
Blames the microblogging website for blowing up information around its active users, a claim that Twitter has flatly denied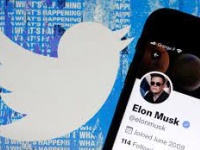 When the world's richest man struck a blockbuster $44 billion deal to buy the world's top micro-blogging site Twitter, the move underscored the tremendous potential that the company held. However, it took just three months for Elon Musk to change his tune.
Of course, one may argue that three months is actually a long time for the mercurial Musk to change his perspective, though this time it looks like the stock market's response to the deal could be the real reason and not those that the Tesla founder has bandied around over the past 48 hours to justify his wanting to pull out.
Using his Twitter handle, Musk first sniped at Twitter's top brass, taunting the company's board thereafter and complaining all the time about how the micro-blogging service had not divulged all the spam accounts that it possessed. In fact, he even used a poop emoji on them while seeking to back out of the acquisition altogether.
The regulatory filing by Musk's lawyers said he was terminating the deal because of a continuing disagreement over the number of spam accounts on the platform. "Twitter is in material breach of multiple provisions" of the deal agreement, Mr. Musk's lawyers said in the filing, and the company "appears to have made false and misleading representations."
So, where does it leave things? Not in a pretty space for Musk as a protracted legal battle is now a definitive. Musk had signed a legally binding agreement in April to acquire Twitter for $54.20 a share and waived due diligence to close the deal pronto. However, there's a $1 billion breakup fee in case of the deal falling apart and this is what Twitter is now waving at Musk.
Moreover, Twitter's shares have plummeted about 20% since April and is now way below what Musk had offered to buy it for. If Twitter accepts less price now, shareholders may foist it with several lawsuits. Shares fell a further 5% on Friday when Musk announced his intentions. In fact, Musk's value on the stock markets also fell post his announcement in April.
However, the problem now is that his reasons for trying to sneak out of the deal may not pass muster as lawyers believe his disagreement over the spam accounts may not actually account for a material breach as Musk claims.
Meanwhile, in a tweet, Twitter's chairman Bret Taylor said the company would see through the deal and indicated that the matter would be before the courts. Looks like Elon Musk is now left holding the baby and the bathwater, something he had ignored in a rush to close the deal in what now appears to be yet another one of his showmanship acts.