India Inc. Targets Festive Season to Bolster Retail Demand | TechTree.com
India Inc. Targets Festive Season to Bolster Retail Demand
The festival season starts around August-end and continues all way till early November, before petering out with the customary year-end sales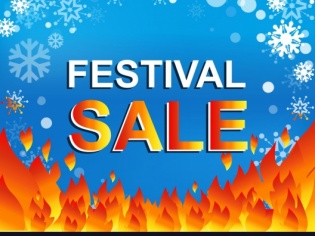 Consumer goods industry is hoping for the upcoming festive season to give it a demand push via both online and offline sales. Towards this end the companies are busy drawing up inventory management and new product launch plans in tandem with the big online retailers, in spite of the inflationary pressures gripping the Indian economy.
Representatives of both digital and traditional retail businesses that we spoke to confirmed that they had received inquiries from brands about the appetite for new products as well as possible linkages with companies in the business of offering instant loans to salaried employees. The festive season starts towards the end-August with Raksha Bandhan and ends with Diwali.
A turnaround is imminent
Over the past two years, the Covid-19 related lockdowns caused a disruption in the market with most sales happening on digital stores. Top players including Amazon and Flipkart reported massive sales during the September-October period with demand also spreading to smaller towns and cities.
Most consumer goods manufacturers are hopeful that this year's festive season could witness a return of robust sales, given that customer behavior over the past two years was impacted by the post-Covid challenges including supply disruptions and a somewhat reduced enthusiasm for binge shopping due to the job losses and pay cuts.
Gadget sales could see a spike
In spite of recording good numbers, electronic gadgets could witness a sharp demand spike in spite of the price hikes necessitated by higher GST rates and supply chain disruptions. Most top smartphone manufacturers have lined up some big ticket releases across price bands, as is the case with music accessories.
Companies also expect a pick-up in the sales of domestic appliances after two long years of sluggishness. Companies such as Samsung, LG and Godrej Appliances have all indicated a resurrection of demand, in spite of the fact that offtake has been low since March when inflationary pressures were first felt on the consumer goods business.
The outlook remains positive
With the government taking steps to rein in inflation, the market is hoping that consumer spending will increase in the months ahead. Demand for textiles is already showing early signs of a recovery, which means all the major brands could be coming out with fresh designs and stocks in time for the festive season.
The same holds good for packaged foods and personal care products too. Big companies in this market such as ITC have already geared themselves up towards creating festive packs and making them available across all sales channels.
In fact, the one difference this time would be that consumers may want to shop at traditional stores, an activity that they've missed for more than two years now. What remains to be seen is how the digital numbers stack up once the festive season draws to a close in early November.
TAGS: Consumer Technology, consumer goods, sales, Digital