A Start-up Creating Digital Fitness for Senior Citizens | TechTree.com
A Start-up Creating Digital Fitness for Senior Citizens
As well as other under-represented groups that do not engage digitally for health and fitness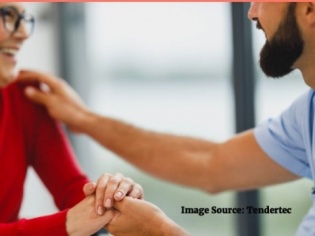 An AI-based start-up Tendertec in the United Kingdom has received funding worth a $2.18 million (GBP 1.8M) project to encourage sustainable physical activity for under-represented groups currently not engaging with the digital fitness market.
The new digital fitness support service, known as FitBees, will combine Tendertec's connected care platform, home sensors and wearable technologies with motivational encouragement and community connections to support activity.
Tendertec, the AI start-up behind the connected care platform Hestia, which enables the remote monitoring of daily living activities of people with carers, announced today that it had secured a grant of £1.4M from UK Research and Innovation (UKRI) as part of the Healthy Aging Challenge.
The funding will be used to support the development of FitBees and has a strong user-centered design process to ensure that FitBees meets the needs of its customers.
Other partners in the project include learning disability charity Hft, technology enabled care provider Community Housing, University of the West of England and KYMIRA, a company producing patented smart garments that provide biomechanical assessment of the lower extremities.
Today, more than 40% of people aged 55 and over are inactive, costing the NHS almost £100m annually. During the COVID-19 pandemic lockdowns, one million more people became inactive. Inactivity is most acute across under-represented groups who are not engaging, physically or digitally with a market that focuses more on those who are already motivated to be active.
Dr. Afroditi Konidari, CEO and Co-Founder at Tendertec, said: "We appreciate the trust UK Research and Innovation has put into our project, and we are honored to be leading a consortium of partners that have the skills, experience and dedication to help under-represented groups overcome challenges to becoming more physically active. In the post-pandemic era, we need to find new ways to support people aged 55+, especially those feeling marginalized, to become and remain physically active and socially connected. We are working closely with our consortium to bring a game changing product into the digital fitness market".
The funding is part of the UKRI Healthy Aging Challenge supporting the delivery of market innovations within the growing healthy aging domain.
George MacGinnis, Healthy Ageing Challenge Director at UK Research and Innovation, said: "Many of us are living for longer and want to make the most of the opportunities in later life, which can include continuing to work and volunteer. Despite this, the market for products and services which genuinely meet the needs of older people is underdeveloped. Innovators need a better understanding of the rich and varied lives people lead as they age, moving away from a utilitarian view of providing only what they think older people need. That is why a commitment to inclusive design is so important it provides an understanding of how people want to live their lives and what they would most like, to make the most of their time."
TAGS: Fitness, Fitness Apps, App