Telegram Set to Charge a Monthly Subscription | TechTree.com
Telegram Set to Charge a Monthly Subscription
Wake up WhatsApp! Arch-rival Telegram has reportedly gathered more than 700 million active users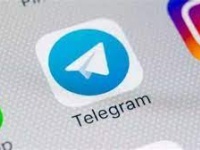 Wake up WhatsApp! Arch-rival Telegram has reportedly gathered more than 700 million active users on its platform and is now gearing up for a premium paid segment that offers additional features to users. Of course, there's nothing about how much they would charge or what extra perks it would offer to the customers as part of its monetization plan.
A report by TechCrunch claims that users may have to shell out as much as $5 per month for the subscription-based premium model. The company, which announced that it had more than 500 million users in January last year, said by allowing users to send files up to 4GB in size and enabling faster downloads, it was already a step ahead of competition.
The Dubai-based company is also likely to allow users to follow up to 1000 channels besides creating up to 20 chat folders containing as many as 200 chats each. Premium users could also be allowed to add up to four accounts in the app and pin as many as ten chats. All these enhancements are based on what users want and not what advertisers seek, it said, adding that the idea of a premium user segment is also based on actual feedback.
Interestingly, none of Telegram's competitors have thus far ventured into a subscription model. And, that includes tenured ones such as WhatsApp, Facebook Messenger or even messaging services from the likes of Google and Apple. In the past Telegram had sought to monetize the platform via its tokenization program, which was abandoned in 2020.
The company raised a billion dollars in March last year and Telegram described their latest move to monetize the platform as an important day in their history. This was shared by the company in a blog post following its CEO Pavel Durov pointing out last month that the move towards a premium tier was in response to user demand for more storage and bandwidth.
"After giving it some thought, we realized that the only way to let our most demanding fans get more while keeping our existing features free is to make those raised limits a paid option," he had said.The premium version in India is priced at $6 for iPhone users, which translates to a rather hefty Rs.467 a month.
Another facility that Telegram provides to its premium users is to convert voice messages into text, access to a bunch of exclusive stickers and the use of animated images in their profiles. Of course, there's also the ads-free experience thrown in. Yesterday, Telegram also rolled out a feature called join requests that allows users to join a public group without an invite link.
TAGS: Telegram, Subscription