India's 5G Dream is all Set to Fructify Soon | TechTree.com
India's 5G Dream is all Set to Fructify Soon
Government approves the spectrum auction, but there's still a lot that needs to be done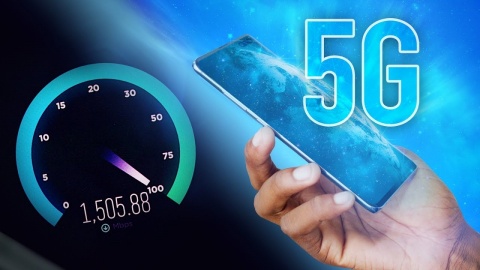 After many a slip between the proverbial cup and the lip, India appears set to kickstart its tryst with next generation communication systems. The government of India approved an auction of 5G spectrum on Wednesday and once active, the speed could be up to ten times what 4G devices are capable of handling today.
Just so that we do not set your expectations very high, the actual launch of 5G services could still be a few months away, and that too only in select cities across India. Indications are that we could launch across 13 cities. These are: Ahmedabad, Bengaluru, Chandigarh, Chennai, Delhi, Gandhinagar, Gurugram, Jamnagar, Hyderabad, Pune, Lucknow, Mumbai, and Kolkata.
What's next on the agenda?
The decision to open up auctions, which was delayed multiple times due to varying factors that include the pandemic-led lockdown and issues related to floor prices. Following the decision to auction the 5G spectrum, the Department of Telecom will invite applications for bidding and once the interested parties sign up, the auctions will start.
Once the spectrum allocation is done, the onus shifts to the service providers, some of whom have already done beta testing in small circles. However, it is still unclear as to when the actual launch of the services would happen. There are reports going around that the earliest time frame could be in September.
Readers may recall that the Narendra Modi government wanted to kick-off the services alongside India's Independence Day - given that this year's celebration marks 75 years since the country began self-rule.
Challenges may still remain
There is a considerable amount of trepidation that the base price of 5G spectrum might result in a further worsening of telecom operators' balance sheets. Even at its lowest levels of upfront payment, the industry could be poorer by more than a trillion rupees, says a report in the Financial Express.
Some operators believe that the reserve prices are still on the higher side which could result in the industry's debt to about Rs.5 and Rs.6 trillion. Given that the telecom sector has witnessed some green shoots following the recent spate of tariff hikes and upgrades of 2G users to 4G services across the country.
TAGS: 5G, 5G Networks, 5G Handsets, 5G Phones, mobile services