Elon Musk Buys Twitter | TechTree.com
Elon Musk Buys Twitter
Elon Musk buys Twitter for $44 billion. Musk will pay $54.20 per share in a bid to unlock Twitter's "true potential"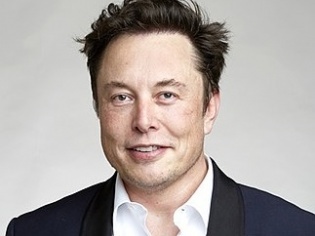 Twitter is no longer a publicly held company. It is now privately owned by billionaire Elon Musk.
Things are clearly going to change, but the nature of these changes is yet to be seen.
Musk has called Twitter a "digital town square where matters vital to the future of humanity are debated", and he is committed to making Twitter "better than ever" by eradicating all spam bots, authenticating all real human users, and open sourcing the algorithms (to increase trust).
Another handy feature that Musk plans to add is an edit button, which will allow you to edit a tweet after posting it.
Though we presume that you will only be able to edit your tweet for a short time after posting it, or before the tweet goes viral. Otherwise, anyone would be able to drastically change the content of a tweet after it collects likes and retweets, and that would be misleading.
Let's say a tweet that says, 'Elon Musk Rocks!' goes viral but then the user changes it to 'Elon Musk Sucks!' Or vice-versa. The likes and retweets the original tweet garnered wouldn't be genuine if the tweet was edited to carry a completely different meaning.
Can Elon Musk change Twitter for the better? Perhaps he could at least steer the company towards profitability.
Despite Twitter's sphere of influence, it has rarely made money.
Nobody is sure who will lead the company moving forward, though Musk did tell Twitter's board of directors that, "I don't have confidence in management."
Perhaps that indicates that management is on the chopping block.
Musk wants twitter to be "an inclusive arena for free speech". Will the blessings of free speech apply to everyone? Or will it only apply to Elon Musk and his supporters?
There are concerns over extremists abusing the power of free speech to commit hate crimes and incite violence, so Musk will have to reassure his detractors that nothing of that sort will happen.
Jack Dorsey, former co-founder and CEO of Twitter, has full faith in Elon Musk. He doesn't believe anyone should own or run Twitter, because it's more of a "public good" than a "company". Which is why he's glad that Wall Street no longer owns it.
But Dorsey firmly believes that Musk is "the singular solution" to extend Twitter's "light of consciousness".