Meta threatens to shut Facebook and Instagram in Europe | TechTree.com
Meta threatens to shut Facebook and Instagram in Europe
Mark Zuckerberg has threatened to shut down Instagram and Facebook in Europe over data privacy dispute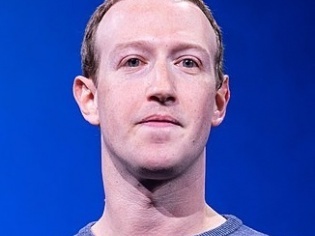 Europeans who love Facebook and Instagram may have to learn to live without both social media outlets.
Data privacy issues with the European Union are compounding headaches for Facebook, which has been hit with one scandal after another.
In a 10-K annual filing with the SEC, Meta warned investors that should the U.S. and EU fail to reach a new agreement on data transfers, it could result in Meta shutting down its social operations in Europe, which would "materially and adversely" affect its financial performance.
In July 2020, the EU's top court struck down the existing data transfer arrangement (known as Privacy Shield) between America and Europe on the grounds that Europe could not be certain its data would be safe from U.S. government surveillance once data from European citizens made its way to data centers in America.
Ever since then, Meta and other US tech companies have relied on a different legal mechanism, called "standard contractual clauses" (or SCCs for short), to move EU user data to the U.S.
"If a new transatlantic data transfer framework is not adopted and we are unable to continue to rely on SCCs or rely upon other alternative means of data transfers from Europe to the United States, we will likely be unable to offer a number of our most significant products and services." Meta
Europe accounts for roughly 15% of its 2.91 billion monthly active users, which isn't that much but its importance to Meta's net income is disproportionately high, with a quarter of Meta's revenue stemming from that region alone.
TAGS: META, Facebook, instagram, Data Privacy, Mark Zuckerberg