Tesla recalls over 50,000 cars that roll past Stop Signs | TechTree.com
Tesla recalls over 50,000 cars that roll past Stop Signs
Elon Musk tweeted: "There were no safety issues. The car simply slowed to -2mph and continued forward if clear view with no cars or pedestrians."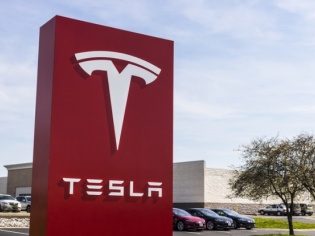 Tesla will recall the following vehicles: 2016-2022 Model S and Model X, 2017-2022 Model 3, and 2020-2022 Model Y.
In recall documents, Tesla notes that if certain conditions are met, the "rolling stop" feature is activated and the vehicle will drive through an all-way-stop intersection at up to 5.6mph without stopping.
The conditions:
The vehicle must be travelling below 5.6mph

No relevant moving cars, pedestrians or cyclists are detected near the intersection

All roads entering the intersection have a speed limit of 30 mph
This "rolling stop" feature in Tesla's cars allow vehicles "to travel through an all-way stop intersection without first coming to a stop," which "can increase the risk of a crash," said the National Highway Traffic Safety Administration (NHTSA).
NHTSA says failing to stop for a sign can increase the risk of a crash. "The Vehicle Safety Act prohibits manufacturers from selling vehicles with defects posing unreasonable risks to safety, including intentional design choices that are unsafe. If the information shows that a safety risk may exist, NHTSA will act immediately."
Jonathan Adkins, executive director of the governors safety association, said he's not surprised that Tesla programmed vehicles to violate state laws. "They keep pushing the bounds of safety to see what they can get away with, and they've really been pushing a lot," he said. "Each time it's just a little bit more egregious. It's good to see NHTSA is pushing back." The automaker should make safety a priority and not take advantage of some of our worst behaviors on the road."
Tesla has repeatedly said that self-driving cars do require the driver's undivided attention, meaning that the driver should be ready to take control of the car at any time.