Netflix loses market share as it faces competition for the first time | TechTree.com
Netflix loses market share as it faces competition for the first time
In the good old days Netflix enjoyed being the only major player in the streaming market, but now major competitors have risen up to get a piece of the action.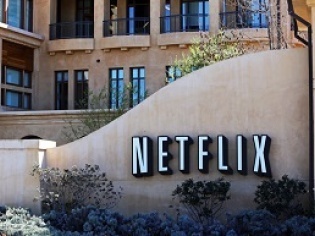 Despite reducing subscription charges in India and creating programs and blockbusters such as Squid Game, Money Heist, Don't Look Up, and many others, Netflix's fourth quarter results show the streaming company struggling to hold an edge over its competitors and its worldwide membership growth has declined in contrast to last year.
In Q4 of 2021, the media streaming company fell short of new users and added only 8.3 million paid subscribers instead of the 8.5 million that was targeted. Due to the quarter's "more back-end weighted content slate", the business is estimating only 2.5 million new users in Q1 2022, which is quite low considering the 4 million target last year. This has been Netflix's poorest growth rate since 2015, with a fall of over 50% from its pandemic inflated 2020 figures.
Netflix's recent performance has investors concerned. The concern led to a 20% drop in its share price, it's worst drop since July 2012.
But Netflix's membership growth in the Asia Pacific area, particularly in India, South Korea and Japan, was the highest in over a year. Netflix is attempting to gain a presence in India as it believes the Indian market is quite distinctive due to the low cost of pay television. It recently lowered its subscription prices in India to try to attain a wider audience and maximize long-term revenue.
With entertainment companies around the world developing their own streaming platforms, Netflix is facing serious competition for the first time.
Although Netflix has over 222 million total users, larger corporations like Disney (that also owns Hulu and ESPN) have proceeded to grow at a faster rate. Disney had 179 million total members at the end of fiscal 2021 across Hulu, Disney+, and ESPN+, and it expects to increase the number of regions where Disney+ is accessible by fiscal 2023.
Despite all of this, Netflix appears to be optimistic regarding its long-term goals. "Even in a world of uncertainty and growing competition, we're enthusiastic regarding our long-term growth potential as streaming supersedes linear entertainment around the world," the company said in a statement. "Netflix is always developing in order to gratify our users, increase our share of leisure time, and take the lead in this shift."
TAGS: Netflix