Instagram is currently testing paid subscriptions for influencers | TechTree.com
Instagram is currently testing paid subscriptions for influencers
Paid subscriptions come with access to exclusive content like subscriber-only Insta Lives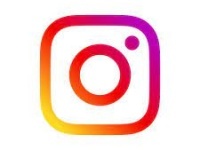 Instagram users in the US will soon be able to subscribe to a select number of influencers and creators to access exclusive features and content.
In the coming weeks more influencers and creators will be able to allow followers to subscribe to their exclusive content.
Fans will have to pay a monthly fee to consume subscriber-only content from influencers and creators they like.
Subscribers will also get a purple badge by their username that signals their status to the creator. Price tiers will range from $0.99 to $99.99 per month, and creators can select the price point for their subscriptions.
Instagram will not take a cut of creators' subscription revenues until at least 2023.
"I'm excited to keep building tools for creators to make a living doing creative work and to put these tools in more creators' hands soon." - Mark Zuckerberg, CEO of Meta, which owns Instagram.
Instagram head Adam Mosseri says subscriptions are "one of the best ways" for influencers and creators to have a predictable income.
Some creators have already been monetizing Instagram features like Close Friends by charging fans a fee off-platform for access to special stories.
Instagram isn't just trying to help creators make a living. It's also trying to shore up its platform against the competitive threats, namely TikTok, which has attracted more and more creators looking to reach a younger audience, Gen Z mainly.
YouTube and Snapchat have also tried to appeal to TikTok users with similar short-form video products, like Instagram's TikTok clone called Reels.
Even Twitter has launched its own creator initiative with its Super Follow platform, and numerous start-ups are working on services that allow creators to consolidate, track and monetize their followers.
The hive of activity in this space reflects the enormous size of the market. The creator economy is estimated to be just over $100 billion dollars, and is poised to grow. Even if Instagram defers collecting their cut of creator transactions for a year, it's a small investment to ensure a larger slice of the market share flavored pie.
TAGS: instagram