WhatsApp users to be able to listen to voice notes in background | TechTree.com
WhatsApp users to be able to listen to voice notes in background
WhatsApp is aiming to expand the flexibility of its voice note feature.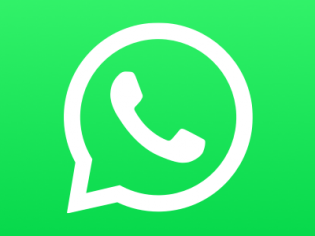 The very useful feature of modifying the playback speed of voice notes was added in April last year.
Last month WhatsApp released another feature that allows users to 'preview' a voice note before sending it. By preview we mean that you can listen to it first before sending it.
The rollout of features is continuing into 2022.
Soon WhatsApp users will be able to listen to voice notes in the background, meaning that you can switch chats in WhatsApp without interrupting a voice note that is playing.
It's unclear whether you can switch apps and still have a voice note continue playing, though that is doubtful.
If you switch to another app that requires audio then it won't be possible to listen to that other app and to a WhatsApp voice note at the same time.
Currently WhatsApp is also working on a new feature that will allow users to transcribe voice notes.
There are third party apps that transcribe voice notes but soon you'll be able to do it directly on WhatsApp itself.
TAGS: WhatsApp