PM Modi's Twitter was briefly taken over | TechTree.com
PM Modi's Twitter was briefly taken over
PM Modi's Twitter account, which has more than 73.4 million followers, was hacked early Sunday morning.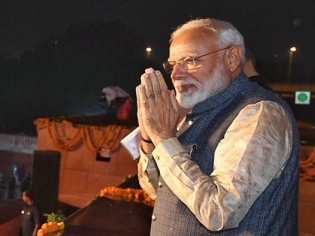 While the account was under the control of a computer hacker, the following tweet was sent out from PM Modi's account:
'India has officially adopted bitcoin as legal tender. The government has officially bought 500 BTC and is distributing them to all residents of the country. The future has come today!'
Modi's twitter is now back under his control, and the 'malicious' tweet was been deleted.
"The Twitter handle of PM @narendramodi was very briefly compromised. The matter was escalated to Twitter and the account has been immediately secured. In the brief period that the account was compromised, any Tweet shared must be ignored." PMO tweeted.
The hashtag #hacked was trending on Twitter after Modi was hacked, and many shared their thoughts on the matter. Here is what one user tweeted:
"#PMmodi account #hacked, please do not click on the link. It's a scam. ... Even PM's account is not safe. How safe will be Indian social media from hackers, manipulators, scammers and foreign influence?"
TAGS: Twitter