Over 2 million WhatsApp accounts were banned in India in October | TechTree.com
Over 2 million WhatsApp accounts were banned in India in October
About 248 accounts filed a ban appeal to WhatsApp but only 18 accounts were reinstated.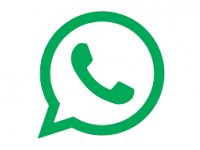 WhatsApp released its monthly report in compliance with the Information Technology Rules, 2021. The new monthly report states that 2,069,000 WhatsApp accounts were banned in October, 2021.
Interestingly enough, the number of banned accounts were far more than the number of appeals, the appeals only being a three digit number.
In addition to responding to and acting on user complaints, WhatsApp also employs tools and resources to limit harmful behaviour.
WhatsApp has claimed that their app is focused on prevention because they believe it is better to stop harmful activity from happening than to detect the harm after it has occurred.
TAGS: WhatsApp