Prevent online fraud with five simple rules | TechTree.com
Prevent online fraud with five simple rules
If you're worried about online fraud when making transactions online, all you need to do is follow these five simple safety tips.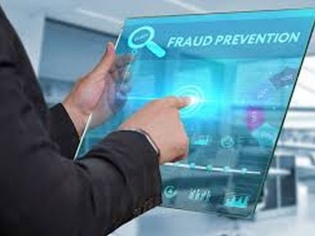 India is one of the global leaders in real-time payments with 41 million transactions per day (as per a report by FIS Global). Online transactions indeed make lives easier and more convenient but along comes the risk of fraud and unsafe transactions. Especially in the post-Covid era, rising cases of cyber frauds have become frequent due to the surge in online transactions.
Here are five easy rules to follow to ensure your money does not leave your wallet without your consent.
Never Compromise - Only use a secure connection
Avoid using public Wi-Fi for making online payments. Hackers can easily break into a public Wi-Fi network and steal your credentials. When you are using a secured connection, the URL begins with HTTPS://.
Avoid apps you can't trust - Always check for security seal
Deal with trustworthy and reputed websites/apps only. If you are new to a website or an app, do some research, read reviews, terms, and conditions before downloading an app as some apps carry a lot of malware. Always download verified apps from the Play Store/ Apple store and never pay directly to a website unless you know about it.
Don't take shortcuts - Avoid saving debit/credit card details
Even with security measures in place saving your card details will put you at risk so, to protect yourself from fraud don't save your bank and personal details in the browser. Erase all the details after making payment and take efforts to type all the information when you log in again next time and don't forget to log out. And don't forget to check your financial statements on a regular basis.
Invest more time - Do not have [email protected] as your password
Invest a good amount of time in creating a password for financial apps, net banking websites used for making digital payments. Be sure you choose a strong password that does not comprise of your birthday/year or anything that is easily decipherable. Alternatively, for using multiple accounts you can use a password manager. A dedicated password manager stores your passwords in an encrypted form and helps you generate secure random passwords.
Keep the control in your hand - Opt for multifactor authentication
Look for multi factor authentication while making a payment. It creates an additional security layer to ensure that your transaction is safe, just like Airtel Safe Pay. It is the safest payment option that offers the highest level of protection from potential frauds such as phishing, stolen credentials or passwords, and even phone cloning that catches customers unaware. 'Airtel Safe Pay' leverages Airtel's telco exclusive strength of network intelligence to provide an additional layer of payment validation compared to the industry norm of two-factor authentication. The money is transferred from your account only upon your approval, thereby ensuring additional security. For now, to be on Airtel Safe Pay you need to open an Airtel Payments bank account, which can be opened with just a video call
TAGS: online fraud