Electric Vehicles in India are growing at a record pace | TechTree.com
Electric Vehicles in India are growing at a record pace
Electric Cars have seen a record growth of 234% from April to September 2021. About 6000 were sold during this period.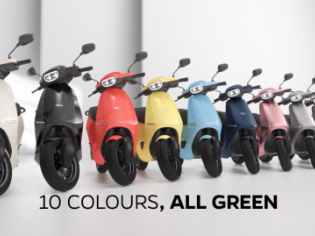 The rising awareness around Electric Vehicles, ever-increasing fossil fuel prices and improvement in Electric Vehicle charging facilities is officially confirmed to be directly linked to higher usage of battery-operated vehicles in India.
The success of two-wheelers EVs like Ather and Ola shows that people are ready to adapt to new technology.
Sales of the big three electric vehicle makers (Tata Nexon, MG ZS, Tata Tigor) have grown exponentially but they are but a fraction of the total number of personal vehicles sold in India
But the fact remains that Electric Vehicles are 0.45% of the total market size for vehicles. So even after so many schemes by both state and central governments, why are people still choosing non electric vehicles? Governments need to do more. In rural India specifically, both overall trust in the concept and Electric Vehicle infrastructure (like charging stations) is totally nonexistent.
Also, there aren't enough options for Electric Cars compared to normal cars. And the cost of most electric cars is too much, they are not as affordable as normal cars. Most Electric Vehicle Makers cater to consumers in the premium segment and therefore charge premium prices that are out of reach for lower and middle class households.
The government has assured that the price of Electric Vehicles will come down in the next few years, but that remains to be seen. Mass-market brands like Maruti need to enter the playing field to increase Electric Vehicle usage.
TAGS: Electric Vehicles, Ather Energy, Bounce, Ola, Ola S1, Ola S1 Pro