Is JioPhone Next Worth The Hype? | TechTree.com
Is JioPhone Next Worth The Hype?
Reliance has promised that JioPhone Next will be the phone for everyone.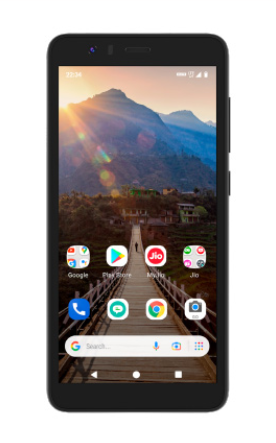 Reliance has promised that JioPhone Next will be the phone for everyone.
JioPhone Next is finally available for sale in India. The new 4G phone that has been developed together by Google and Jio is supposed to be the most affordable smartphone on the market thanks to a low cost of Rs. 6,499. The intial downpayment is about Rs 2000 and the remainder can be paid in monthly instalments up to 24 months
JioPhone Next offers a custom-designed Pragati OS (which is basically Android Go) and is mixed in with a list of localised features as well as phone support for 10 languages including Hindi.
Although JioPhone Next specs are very basic, just like other low-cost smartphones, it does many Google-backed features.
JioPhone Next has a customised camera that integrates Snapchat's augmented reality (AR) lenses and supports night and low-light photography. The phone comes with Nearby Share feature to let users share content and media without the Internet.
Jio also claims that with Google's backing on the software side, the JioPhone Next is capable of receiving future updates, with enhanced customisations and feature upgrades.
Just like some other budget phones in this price bracket, JioPhone Next has a removable battery pack, so you can get a new one if the original fails. But Jio has not yet provided details about how much a new battery would cost and what retail or service channels it would be available through.
The JioPhone Next restricts access to 2G if a customer goes for a network other than Jio, unlike other options in the same price bracket where you'll get 4G support regardless of the network you use. But JioPhone Next does support 4G if you choose Jio as your network carrier.
TAGS: Reliance, Reliance Jio, JioPhone, Jiophone2