New Features With Telegram's Latest Update | TechTree.com
New Features With Telegram's Latest Update
Telegram rolls out exciting new features with latest update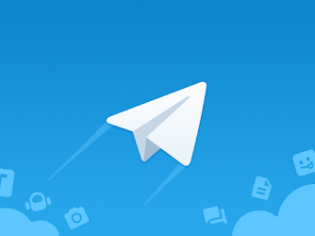 Telegram has over one billion users worldwide and presents tough competition to its contemporaries such as WhatsApp and Signal. However, with the pandemic still raging across the globe, people have turned to social media to connect to loved ones now more than ever. As each platform amps up its features and user interface, Telegram must not get left behind.
As a result, Telegram is rolling out a new 8.2 update, which brings several exciting features. The latest update will make it more convenient for users to find the photos or videos and give admins more control over who can join and see the chat with new settings. One will now also notice global chat themes and new interactive emojis. One will also be able to add captions to the photos that users send on Telegram. Read on to know more about all the features that the platform is releasing.
Telegram is set to roll out its latest update, 8.2, which comes with many fresh and exciting features. Not only will this update make the user interface much easier to navigate, but it will also give admins better control over chat settings. In addition, global chat themes and interactive emojis are also added features to this update.
Read on to know more details about all the new features Telegram plans to add soon.
New features for iOS users
As an exclusive feature for iOS users, the app will show transit times for shared locations. Users can avail of this feature by tapping on the shared location. This move will pull up the map of the surrounding area and the transit time by foot, car, or public transport. The update will also add eight new themes to the app. These will come with a Day and Night mode, animations, and gradient message bubbles. In addition, the message bar text will automatically convert into a caption when a media file is attached. Sticker settings have also received an upgrade to match the style of iOS 15.
Android users need not worry, for Telegram has promised to roll out similar upgrades for Android users soon.
Improved speed scrolling for shared media
Telegram users are blessed with the advantage of unlimited cloud storage, with each chat containing a Shared Media page displaying all the content shared within the conversation. Telegram has added a new date bar to revamp this feature so that users can find specific photos or videos from the shared media much faster. Users can also find the media content from a particular time faster by tapping on the date bar. This move opens up a calendar interface, making navigation a child's play. Users can also pinch to zoom in and out of the media for an improved browsing experience. The platform also allows users to filter the shared media into photos, videos, music files, or all.
Improved admin control
Telegram has upgraded its admin control. Now, on creating additional invite links for a group chat, a Request Admin Approval Setting will be activated, allowing admins better control over who enters and views the chat. For example, the admin can view the applicant's public profile pictures and bio before accepting or declining their request to join the chat.
Telegram also gives the admin the ability to create unique link names to label and organise their chats better. These names will be visible only to the admins, and they can customise them based on the number of users, duration of the group, and so on.
TAGS: Telegram