Facebook's parent company is now called 'META' | TechTree.com
Facebook's parent company is now called 'META'
Facebook will now operate under its new corporate brand called Meta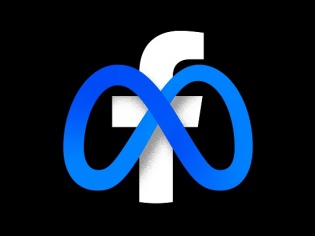 After nearly two decades of being called Facebook, the parent company behind Facebook, WhatsApp, Instagram and Oculus has a brand new name – Meta.
"We've learned a lot from struggling with social issues and living under closed platforms, and now it is time to take everything that we've learned and help build the next chapter." – Mark Zuckerberg
Facebook creator Mark Zuckerberg announced the change at the company's AR/VR-focused Connect event, talking about how the new name captured the company's true ambition: to build a metaverse.
"To reflect who we are and what we hope to build, I am proud to announce that starting today, our company is now Meta. Our mission remains the same — it's still about bringing people together. Our apps and our brands — they're not changing either. From now on, we're going to be metaverse-first, not Facebook-first."
The name change comes at a time where Facebook and Zuckerberg have seen a sustained backlash to its services, particularly recently when a former employee leaked documents to the public detailing the havoc Facebook has caused over the years by its irresponsible business practices.
But the unending cycle of bad news "had nothing to bear on this." Said Zuckerberg. "Even though I think some people might want to make that connection, I think that's sort of a ridiculous thing. If anything, I think that this is not the environment that you would want to introduce a new brand in."
The name change isn't surprising, given that Facebook had been planning it for months, in an effort to shift its core product branding away from the barrage of negative headlines. Though experts state that a simple rebranding exercise will not change the subject.
"Good faith criticism helps us get better, but my view is that what we are seeing is a coordinated effort to selectively use leaked documents to paint a false picture of our company." – Mark Zuckerberg
What is surprising is that Facebook is investing a lot of money and effort on virtual reality, given that its previous VR products have been utter failures. But past failures are not deterring Zuckerberg from his ambition of creating a 'metaverse', which is a virtual reality version of the Internet that is supposedly the future.
Zuckerberg believes that in the next decade people will be spending more and more time in a fully immersive, 3D version of the internet that spans not just Meta's hardware such as the Quest, but also VR devices made by other companies. Zuckerberg is pushing his engineers to build technology that could one day let you appear in a digital space as a hologram and connect with your friends who live on the other side of the planet.
In August 2021, Facebook organized a surprisingly large press conference around a VR app designed to let people participate in meetings using VR. Zuckerberg hit the morning shows and devoted an unusual amount of effort toward showcasing this fledgling VR app.
By introducing Meta as a parent company, Facebook will be required to alter its core brand values to suit a product that could be years from relevancy and could encounter many more failures on the way to possible mainstream success. Facebook has over two billion users, but their VR/metaverse products probably have a few thousand users, at most.
Facebook's name change comes at a time where they are under more regulatory scrutiny than any other tech company. In Congress, where lawmakers rarely agree on anything, Republicans and Democrats have formed an alliance in a campaign to curb Facebook's irresponsible business practices, the main consequence of this practice being the detrimental effects on the mental health of users that get addicted to the app.
Image Credit : fortune.com
TAGS: Facebook, META, Mark Zuckerberg