Delete unwanted nonsense from your WhatsApp storage with these simple steps | TechTree.com
Delete unwanted nonsense from your WhatsApp storage with these simple steps
Is there too much junk cluttering up your Whatsapp Storage? Here's how to get rid of it once and for all.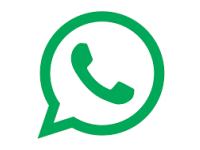 WhatsApp has a built-in storage management tool to get rid of extra data. The tool quickly identifies unwanted files, photos, and videos and deletes them. This tool is a blessing considering that WhatsApp automatically saves every single image, video, and GIF in your gallery.
Simply go to Settings > Storage and Data > Manage Storage. Once you reach Manage Storage, you'll be presented with a media allocation chart and a media allocation list – you'll see what media is associated with what individual/group chat. Once you are here you can clear it all.
Here are a few more useful tips on how to get rid of unwanted junk from your WhatsApp storage.
1.Tap Select All to delete everything at once.
2.Hold tap on the media you want to delete.
3.Select additional items to delete multiple media
4.Delete media that is more than 5 MB by tapping the option that says Larger than 5 MB near the top of Manage Storage
5.After viewing a particular individual or group chat, or after viewing Larger than 5 MB, tap sort (the sort symbol is three horizontal lines, top one longest and bottom one shortest) to sort the media by Newest, Oldest, and Largest.
Image Credit : en.logodownload.org
TAGS: WhatsApp