Are coloured smartphones truly important? | TechTree.com
Are coloured smartphones truly important?
Spring brought a multitude of colourful flagships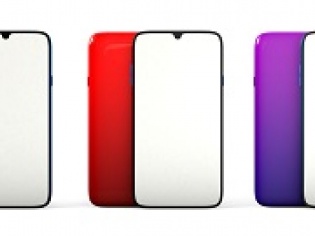 With fall setting in full force, the season is perfect for revamping your smartphones. Spring brought a multitude of colourful flagships with it, and all the leftovers are flooding the market with significant discounts. But unfortunately, you may only get to choose your favourite colour if you shop for Pro-level smartphones.
Recently, colour choices have become a significant and quite serious problem, with only a few and far available in the market. Unless companies start expanding on the colour choices they provide their customers, we might get stuck with the dull neutral shades and a couple of tinted varieties once more.
So, the question that arises now is, are colour choices important for users, or can they do with the basic tones and shades most companies provide? Colours may not make much difference for quite a few users since they get hidden by protective cases. Users often choose to go all out on the case decor instead of worrying about the phone cover.
Some 20 years back, smartphones came in a much more colourful profile than you would expect. But in recent years, colours have become a thing of the past. Companies such as Nokia used to go all out with their colour palette, but in the early '10s, we again descended towards the dark abyss.
However, what changed the game was when big names like Samsung, Apple, Huawei, realized that colourful phones are not always tacky and gaudy. Instead, if you choose the right shades, they could end up creating vivid and unique covers with an abundance of choices. From matte to flashy, there was an endless list of hues awaiting these companies. This change brought about the original Pixel in blue, the Galaxy S6 in green and blue, the iPhone 7 in red, the OnePlus 6 in purple, and many more. As possibilities were explored, purple, blue, teal, green, red, orange, no colour seemed too much.
But on the opposite end, companies began overdoing the same colours, with no creativity or spontaneity—a pattern set in when exploring shades. The Galaxy S21 Ultra came in dark brown, grey, and black, while the S21 Plus came in red and purple. Xiaomi Mi 11 Ultra was available in black, white, and two blue variants. The OnePlus 9 Pro had three dull variants. The iPhone 13 Pro and Pro Max only had the silvery blue option. Sombre colours suddenly became the new in this season.
An unofficial pattern set in, with most smartphone brands opting for dull and austere hues as if one could only achieve elegance with 'inoffensive' colours. Most of these phones look stale and outdated. While the larger audience may accept them by covering them up with phone covers, there are at least a few who would like some more colour and life when buying their next flagship.
TAGS: Samsung, Apple, Huawei, Nokia, Smartphones, iPhone 13 Pro Max, Xiaomi Mi 11 Ultra, OnePlus 9 Pro