Zuckerberg's Loss is Telegram's Gain | TechTree.com
Zuckerberg's Loss is Telegram's Gain
Telegram added 70 million users when WhatsApp went down. Stock markets around the world were affected. And the voices calling for breaking up Facebook are louder than ever.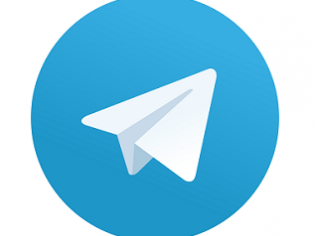 Telegram added 70 million users when WhatsApp went down.
Telegram founder Pavel Durov has said that, "The daily growth rate of Telegram exceeded the norm by an order of magnitude, and we welcomed over 70 million refugees from other platforms in one day."
Because a ton of new users joined Telegram, the app did lag for some users, "Some users in the Americas may have experienced slower speed than usual as millions of users from these continents rushed to sign up for Telegram at the same time." - Durov
But overall the app smoothly handled the huge surge in users, "I am proud of how our team handled the unprecedented growth because Telegram continued to work flawlessly for the vast majority of our users." - Durov
Stock Market Woes
Facebook's outage not only caused their own shares to plummet, they dragged other stocks down with them. From OTC traders in oil markets to OTC brokers in cryptocurrencies, everyone took a slight hit due to the absence of WhatsApp. However, a quick shift to Telegram did cushion the blow to a certain extent.
Despite many financial institutions discouraging employees from using WhatsApp and Facebook, their convenience has made them popular among traders communicating with clients in OTC markets.
Break Up Facebook
Those in favor of breaking up Facebook, WhatsApp and Instagram basically said, "I told you so." They pointed out the repercussions of having one company behave in a manner that is both monopolistic and anti-competitive. Both WhatsApp and Instagram were successful, independent apps until Facebook got scared, identified them as a competitive threat, and proceeded to purchase them.
American politician Alexandria Ocasio-Cortez said the following in an Instagram reel, "If your life was disrupted by the Facebook outage today, if your career or small business took a hit, maybe we should ask ourselves why one company is trying to monopolize the internet and maybe we should break them up."
TAGS: Telegram, Facebook, Mark Zuckerberg