Five pocket - friendly gifting options to make this Parents Day extra special | TechTree.com
Five pocket - friendly gifting options to make this Parents Day extra special
It's National Parents Day on 25th July and even though there should not be a specific day to celebrate our parents, this day could be made special in every possible way because they deserve nothing but the best always! You can enjoy this parent's day irrespective of whether you are with them or away from them as distance should not be a barrier to celebrations.
Talking about celebrations, they are incomplete without some gifts, and sourcing an ideal parent's day gift can get daunting as most of the shopping malls are currently shut. We know how you could buy your parents their perfect gift without emptying your pockets.
Here we have a list of choices from which you can gift the best to your folks:
1.Syska Smartwatch: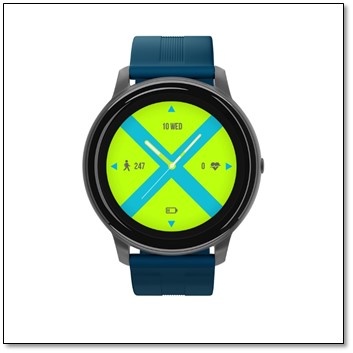 As we all continue to fight the pandemic by prioritizing our family's health and well-being, Syska's newly launched SW200 Bolt Smartwatch is a perfect gift for your parents as it is power-packed with multiple health-related features. Syska SW200 Bolt Smartwatch can be a great partner to your parents' health by keeping a record of their active lifestyle and monitoring their step count, blood oxygen levels, heart rate, and much more. Being water-resistant, the smartwatch can be worn while exercising, washing hands, or venturing out during rains.
The smartwatch is loaded with multiple features such as 100+ versatile cloud watch faces, hand sanitization reminders, sedentary alerts, weather reports, water intake tracker, SpO2 monitoring, music, and camera control. In addition, it comes with a battery life of 10 days and offers multi-sport mode as well as smart notifications that facilitate access to emails, calls, messages, etc. on the go. The circular dial of the smartwatch holds a 1.28inch IPS-LCD high-resolution touchscreen display thereby making it sleeker and adding an extra oomph to your folk's personality. The product comes in three colors – Black, blue, and green and is compatible with Android and iOS. The product is priced at INR 5,499 but is available at an attractive offer of INR 2,999 on Flipkart. Now, go order the smart health buddy and surprise your parents by gifting them the Syska SW200 smartwatch!
2."Scintillare by Sukkhi" jewellery: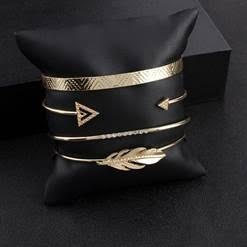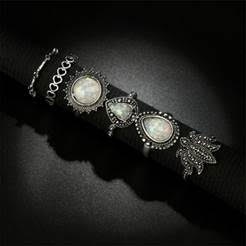 It is rightly said that every piece of jewellery tells a story. You can gift your mother her own story with any beautiful product from the "Scintillare by Sukkhi" collection. The collection has a wide range of products to choose from and each product is elegantly designed to suit your mom's personality and be a part of all her outfits. All the products are manufactured in India and are anti - allergic making it durable as well. Nothing can be better than gifting your mother jewellery. She is sure to have a bright and happy smile all day.
3. Goldmedal's i-Strip LED Spike Guard:
Parents Day is around the corner and if you are still hunting for the perfect gift, Goldmedal's i-Strip LED Spike Guard is an extremely thoughtful gift for parents working from home. Like it or not, gadgets have become our new co-workers. In such a situation, charging multiple gadgets has become a necessity, especially when both parents are working from home, kids are attending online classes and so on. Comprising of six international plug-friendly sockets, an LED indicator with surge protection, a reset switch, and a heavy duty cord, Goldmedal's i-Strip enables hassle-free charging of multiple gadgets. The spike guard can also be fixed to the wall for convenient use and is very reasonably priced at just Rs 1,162. It can be purchased online as well as in retail stores. Make your parents' life more convenient with this useful gift.
4.Gardening kits from Sow and Grow:
Gardening is a really innovative way to spend the weekend with your family. Sow and Grow has a wide range of gardening kits to choose from flowers to vegetables. You can now grow your own garden at home with these DIY kits and enjoy the process as well with your parents. You can give them these garden kits and also a reason to spend time with each other in while gardening. This product is available on Amazon at an affordable price.
5.Snygg hand casting kits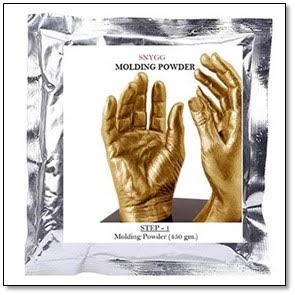 Hand casting is a new trend that is fun and very memorable as well. Snygg hand-cast boxes come with a DIY kit and are easy to make at home without expert supervision. The unique rubbery mold captures every fine line and fingerprint for a one-of-a-kind treasured keepsake. It is a great activity to do on a parent's day and then keep the final product as a memory of a well-spent day. You could also get larger kits and do this activity as a family and make unique hand casts. You can buy this on amazon at an attractive price.
TAGS: Syska