TCL launches its range of True Wireless headphones in India | TechTree.com
TCL launches its range of True Wireless headphones in India
Launches MOVEAUDIO S150, S200 in Classic White and ACTV500 in Copper Dust Will be available on Flipkart from 15th April at an introductory offer price starting INR 1,999
TCL, one of the world's leading technology companies, today announced the launch of its MOVEAUDIO True Wireless headphones, S150, S200 and ACTV500. The range will be available on Flipkart and select retail outlets.
The new range comes with a host of convenience features to deliver a pure listening experience. MOVEAUDIO S150 helps you embrace all possibilities with its ergonomic earbuds with 13mm speaker drivers that provide a superior sound. It also features IPX4 waterproofing, a long-lasting battery and smart control that gives an effortless enjoyment with a touch. The second variant, MOVEAUDIO S200 comes equipped compact earbuds that give a bass-powered audio without tangles. Consumers can now make crystal-clear calls anywhere they are and enjoy smarter audio that moves with them using wearing detection. The third variant, ACTV500 range exudes the power and energy of an active lifestyle—with dynamic, directional and tensional designs that reminds users of the strength and energy of movement as well as the motions at the gym or on the track. It is specifically designed to be water and sweat resistant, with the water-repellent driver diaphragm and microphone mesh. ACTV500TWS is also IPX5 certified, providing users with extra confidence when using it during exercise.
Speaking about the launch, Sunil Verma, Country Manager of India Subcontinent at TCL Mobile said, "Consumers are looking for the right combination of easy to use experience, sound quality, seamless connectivity and elegant design. Keeping this in mind, TCL has designed the true wireless headphones with a focus on Clarity, Convenience and Care to help the consumers enjoy an uninterrupted audio experience and hear greatness. With this launch, we are set to expand our audio segment and disrupt the TWS category. Our aim is to provide premium high-quality products to fit the lifestyle of our consumers."
With complete comfort and best in class audio user experience, the TCL TWS range includes three headphones:
TCL MOVEAUDIO S150 - Embrace all possibilities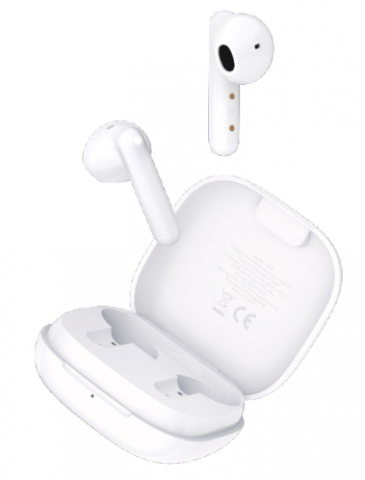 TCL MOVEAUDIO S150 Bluetooth earbuds bring a truly natural, authentic sound and powerful bass performance with a 13mm large speaker driver. Consumers can immerse themselves in the incredible audio clarity without limits. It comes equipped with Bluetooth 5.0 wireless earbuds that give an unbreakable connection for music and hands-free calls. It provides up to three and a half hours of listening time on a single charge and up to 20 hours with the charging case for an unlimited audio experience. One can now simply charge for 15 minutes and get up to 1 hour of playtime when in a rush. Users can play, pause, select tracks and activate voice assistant through touch controls on the Bluetooth earphones. And its lightweight, ergonomic earbuds minimize wearing fatigue and can be used for a long time. Additionally, the IPX4 protection guards against water, sweat and dust so you it can be used during the commute, to the gym and beyond.
Introductory offer price: INR 1,999
TCL MOVEAUDIO S200 - Experience true freedom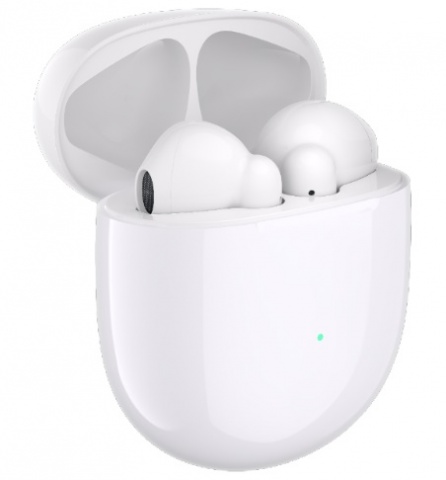 Experience true freedom with MOVEAUDIO S200 true wireless earbuds that allow you to get clear calls anywhere. Its ENC technology filters out background noise while its two dual beaming forming mics automatically focus on the voice, so you one can clearly hear and be heard in noisy environments. The Bluetooth 5.0 wireless earbuds have a high sensitivity antenna for a seamless streaming experience. And with 120ms low latency technology, one won't be lagging behind in gaming streams. These headphones let the consumer enjoy up to three and a half hours of listening on a single charge, and 23 hours of battery life with its charging case for an unlimited audio experience. The semi-in-ear design brings you the ultimate comfort experience. Its lightweight, ergonomic earbuds allow you to listen for longer without fatigue. And the smart wearing detection automatically plays and pauses the music when it' put on and taken off for ultimate convenience.
Introductory offer price: INR 3,999
TCL ACTV500 – Sports headphones
These workout earbuds are made with powerful 6mm drivers, deliver a crystal-clear sound and rich punchier basslines to give one the drive to keep going in intense workouts. It supports 33 hours battery life and the earbuds last for 15 days when you use them for 2 hours a day with Type-C charging type. And the small fast charging case with Type-C will power up your wireless sports earbuds in no time. Whether the phone is in the user's hand, pocket, strapped to their arm, or sitting on top of the treadmill, one will experience a fast and super stable connection at all times. ACTV500TWS is also IPX5 certified, providing users with extra confidence when using it during exercise.
Introductory offer price: INR 4,499
For more information about TCL headphones and their features, please visit: https://www.tcl.com/in/en/product_headphones.html
About TCL Electronics
TCL Electronics (1070.HK) is one of the world's fastest-growing consumer electronics companies and one of the world's leading television and mobile device manufacturers(TCL Communication is a wholly-owned subsidiary of TCL Electronics). For nearly 40 years TCL has operated its own manufacturing and R&D centres worldwide, with products sold in more than 160 countries throughout North America, Latin America, Europe, the Middle East, Africa, and the Asia Pacific. TCL specializes in the research, development and manufacturing of consumer electronics ranging from TVs, mobile phones, tablets, audio devices and smart home products as part of the company's
"AI x IoT" strategy. For more information on TCL mobile devices, please visit: http://www.tcl.com/global/en.html
TCL is a registered trademark of TCL Corporation. All other trademarks are the property of their respective owners. Alcatel is a trademark of Nokia used under license by TCL Communication. Google, Android, Google Lens and other related marks and logos are trademarks of Google LLC.
TAGS: TCL, Headphones