Always remember these things while trading with Crytpo | TechTree.com
Always remember these things while trading with Crytpo
In this article, we have given certain precautions that you must take when you are trading using bitcoins or cryptocurrencies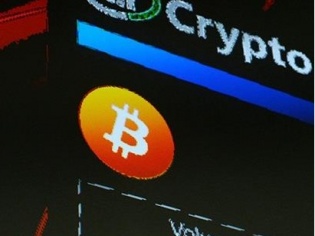 Trading with bitcoin made a sound and also the same very simple, but there are a lot of things that you must understand and start trading. If you are a beginner into trading and if you have started directly with bitcoins, then there are a few guidelines that you must certainly follow in order to multiply your assets. A lot of beginners just dive into Bitcoin trading even without understanding the blockchain technology completely. Since everything is technology-driven and also way too transparent, the entire system can overwhelm a person quickly.
In this article, we have given certain precautions that you must take when you are trading using bitcoins or cryptocurrencies.
Spend time and perform a complete research
When you are starting to trade, it is highly essential that you spend a greater number of hours in research rather than trading. Especially if you are a beginner into bitcoins and cryptocurrencies, reading every bit of information that is available on this subject is going to be helpful to you when you start actual trading.
Some people do not take reading seriously, even when you are going through the articles or technical papers related to the bitcoins you have to grasp every bit of information that is written. With this, you will be able to understand the in and out of Bitcoin trading. There are special magazines and financial books that are available only for Bitcoin traders that are written by expert financial advisors and traders.
The tips and techniques mentioned in the spokes should be written down in your diary or a book that you maintain for trading. When you point out every single thing, your understanding of the Bitcoin and cryptocurrency will become refined, and this will make you an amazing trader.
Make sure to register on a bitcoin website.
There are a lot of Bitcoin websites that offer free demo for first-time users. Registering on these websites after you have read through all the material related to the cryptocurrencies can give you a lot of exposure. It would also save you from investing a lot. If you invest all your amount without trying your hands on the demo version, then you may end up losing instead of gaining or making profits. Hence, try cryptotrader and then start the actual trading.
Understand where all you can use the cryptocurrencies
It is not just about trading; it is also about knowing where you can spend those bitcoins wisely. Most of the shopping malls, high-end restaurants, cinema malls, and a lot of other places are accepting bitcoins these days. Some of these places also offer a lot of other goodies when you spend digital currency. Knowing all these things is another important criterion for you to start trading using bitcoins.
Know the value of bitcoins
Bitcoins hold a lot of value, and it is not a commodity. A lot of people call bitcoins as commodities, but that is not true. There are a lot of myths that revolve around bitcoins, and when you start trading using bitcoins or the digital currencies, you should invest time in knowing all these things, and only then will you become an efficient trader.
Don't trade everything on a single day.
In the spree of making money, you should not lose your mind and get carried away by the profit that you are making on a particular session. Some traders always are given and start spending a lot of money just because they are making some profits on a particular day.
You must understand that bitcoins behavior is very volatile, and it keeps inflating and deflating second by second.
You must always stop and then start mining when you think that it is the right time for you to start mining for bitcoins again. Never rush and spend everything on a single day because you may start losing more money than you gain.
These are some of the most important things that every trader must know and follow when they start trading using the bitcoins. The set of rules apply for both beginners and also expert level traders. When these rules and guidelines followed without any deviation, it becomes easy for you to manage your Bitcoin account without any hassles.
TAGS: Cryptocurrencies