Google Pixel 4a Could Be Hitting Mid-Price Range Again | TechTree.com
Google Pixel 4a Could Be Hitting Mid-Price Range Again
The leaked images suggest that Google may be packing quite a bit into the phone to sell it in troubled times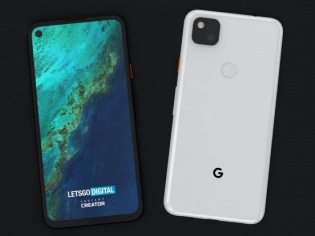 Just as the buzz about the impending arrival of the Google Pixel 4a grows stronger and stronger with plenty of details emerging about its specs, the thing to note is the much-expected device may have one thing (Google Pixel 4 didn't have) that will be make it a big winner in this time of global pandemic.
Going by the images leaked about Google Pixel 4a, it is more or less confirmed that it would sport, among others, a punch-hole setup and a single 8-megapixel front-facing camera. The rear
has a squarish camera (12.2 megapixel) and LED flash.
The leaks on the various platforms reveal Google Pixel 4a will include a structure made of plastic, 5.81-inch OLED screen with FullHD + accuracy, an eight-core Snapdragon 730 processor, 6GB RAM, as well as 64GB or 128GB internal memory.
Most importantly, it seems to have a fingerprint sensor, which is in contrast to the face unlock feature seen in Google Pixel 4. This fingerprint sensor is perhaps what the doctor ordered for it in these days of global pandemic.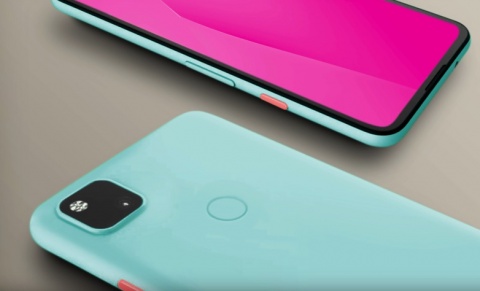 Already, users were complaining that with the mask on the face (a requirement these days in many places across the world) it was becoming inconvenient to use the face lock feature. Quite simply, users had to remove the mask to have access to their phones. It is not only inconvenient, but can be dangerous at times.
Now, with the likelihood of Google Pixel 4a falling back on the tried and tested fingerprint sensor, it is likely to find itself handier in the situation as it is now.
The face can, as it should, remain safely behind the mask.
Of course, it is not clear whether the change in Google Pixel 4a was brought in keeping in mind the need of the hour. But what is sure is it'll be the most welcome change.
Google Pixel 4a, which was expected to be launched at its flagship I/O 2020 event that stands cancelled due to the lockdown, is now expected in the market in a month or so.