WhatsApp to Further Restrict Messaging Sharing | TechTree.com
WhatsApp to Further Restrict Messaging Sharing
The decision stems from the increasing number of fake news that is being shared around the Covid-19 pandemic
Over the past few days, WhatsApp has once again gotten into the eye of a storm as governments and public-spirited citizens have reported a surfeit of fake news and disinformation being spread using the medium.
Several videos purportedly of one community attempting to spread the Covid-19 virus in the form of an act of terror has circulated around the social media platforms. While people have regularly called out such content on platforms such as Twitter, Facebook and Instagram, the same hasn't been the case on WhatsApp.
And now, the Facebook-owned instant messaging service has had enough of this nonsense. Starting today, it would be rolling out a feature that would impose additional restrictions on how frequently a message can be shared on the platform. The company says in a blog post that this is critical to curtail the spread of misinformation.
So, what's the new protocol? Quite simply, WhatsApp would set a new limit for all messages that has been forward five or more times. It would prevent users from forwarding such messages to more than one chat a time. So, in case you want your entire address book to watch a video or check a link, you'd have to spend considerably more time forwarding it.
This move is the second such instance that WhatsApp has made chat forwards tougher. Last year, the company had limited users from forwarding a message more than five times at one go, a move that allowed it to reduce the volume of messages by 25 per cent globally.
This move followed complaints over how false news and misinformation spreads fast over the medium which is currently used by more than two billion users. The platform, which provides end-to-end encryption of data, uses metadata of a message to assess the pace at which they spread across the network.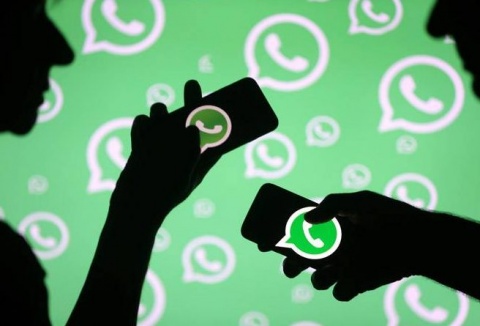 "Is all forwarding bad? Certainly not. We know many users forward helpful information, as well as funny videos, memes, and reflections or prayers they find meaningful. In recent weeks, people have also used WhatsApp to organize public moments of support for frontline health workers," the post says.
However, we've seen a significant increase in the amount of forwarding which users have told us can feel overwhelming and can contribute to the spread of misinformation. We believe it's important to slow the spread of these messages down to keep WhatsApp a place for personal conversation, says the company.
In addition to this change, WhatsApp says they are working directly with NGOs and governments, including the World Health Organization and over 20 national health ministries, to help connect people with accurate information. It also suggests that users can learn about how to submit potential myths, hoaxes etc. to the fact checking organizations, on the company's Coronavirus Information Hub.
The company is also reportedly testing a feature on beta version of its Android app that allows users to sweep through the internet with the text or video that they've received in order to get more context around it.
TAGS: WhatsApp, coronovirus, COVID-19, Social, Android, Facebook, messages