Microsoft Edge Web Browser Nudges Up Against Chrome
Market research suggests that Microsoft Edge has gained ground due to the decline in Mozilla Firefox usage
Once upon a time there was Internet Explorer and then everything else that sought to compete with the web browser that Microsoft created. And then came the deluge when Netscape took market share and Mozilla's Firefox pretty much ensured that this hegemony was all but removed – that is till Google came to roost with Chrome.
At this point in time Google Chrome is way ahead of the market with more than three-fifth of the market share but there is some good news for Microsoft too. It's gamble of creating a Chromium-based browser appears to have worked as Edge has moved up to second slot behind Chrome in the desktop web browser market.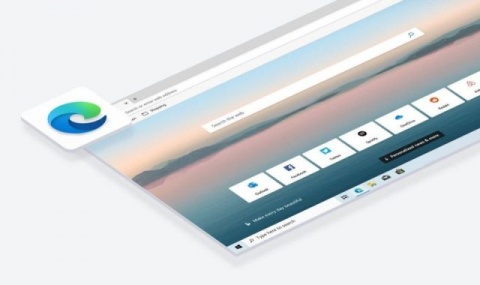 Netmarketshare.com which tracks user behaviour around browsers says that Edge now has nearly 7.6 per cent of the market (as of March 2020) as against Mozilla Firefox that has dropped to about 7.2 per cent. Of course, the market leader is sitting pretty with 68.5 per cent of market share and appears ensconced there for a long time to come.
Market experts believe that Microsoft Edge getting beyond Mozilla Firefox within just three months of launch is quite a feat and Google should watch its rear in the medium term. Of course, the status that Microsoft Edge occupies as Windows' default browser helps though by this logic one could question as to why Internet Explorer lost out.
The real reason could be that the Chromium-based version does a lot towards removing user angst around the old version of the browser that ran on Microsoft's own engine and created issues related to compatibility, speed and the number of available extensions, which is actually what differentiates Google Chrome from the rest.
In fact, there was a time when Microsoft's browsers were only used to download other browsers of choice by people who bought a laptop or desktop with Office bunged into it. And this choice was usually restricted to between Chrome and Mozilla Firefox, which is now allowing Microsoft Edge to take the edge (pun intended!).
As for Google, it shouldn't really be concerned at this juncture as Edge is also built on Chromium, which tightens the company's grip on the web. And, the fact remains that developers are now less inclined to build browser-independent products and consider optimizing for Google's engine. And the ones to suffer would be Firefox and Safari.
If you happen to be Google, why would you care as building a hegemony is what they've been doing, just as Microsoft did once before them.
TAGS: Microsoft, Edge, Microsoft Edge, Browser, Google, Chrome, Safari, Mozilla, Mozilla Firefox, Firefox OS, Firefox