Apple Acquires Dark Sky Weather App
The company plans to shut down the Android version within the next three months to give iPhone users exclusive rights
The battle of the mobile operating systems continues with Apple acquiring the much-sought-after Dark Sky weather app and immediately announcing that the deal would exclusively benefit only those using its products.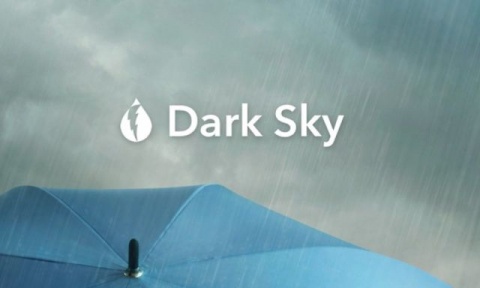 The Dark Sky weather app made news for its radar maps and high levels of accuracy in hyperlocal weather predictions. In a blog post, the company announced that it had joined the Apple family to further their goal of providing the world with the best weather information possible and help people 'stay dry and safe' without affecting user privacy.
"There is no better place to accomplish these goals than at Apple. We're thrilled to have the opportunity to reach far more people, with far more impact, than we ever could alone," the company said and added that their app would be available on the iOS App Store but that the Android and Wear OS versions would be shut down on July 1, 2020.
Android phone and watch users would not be able to download the app on these platforms and those who have subscribed to the service would receive a refund when Apple gets Dark Sky to remove it from these operating systems. In addition, the company said that Dark Sky forecasts, maps and embeds would be available on the web till July 1.
The website will stay online after then "in support of API and iOS App customers." As for the API, it'll remain active until the end of next year, but Dark Sky won't let anyone else sign up. Which effectively means that within the next three months Dark Sky would no more be available to anyone outside of the Apple ecosystem. Talk about monopolizing services!
Now, if you happen to be an Android user and were a fan of Dark Sky, panic not. For, there are enough apps out there that can serve the purpose. Of course, one just needs to accept the reality that most Android weather apps ask for more permissions than required and have been found to share data with advertisers and third parties.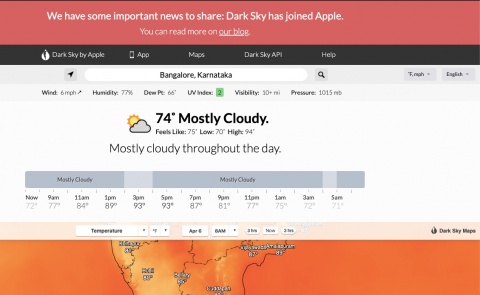 Of course, there is always the in-house weather app owned by Google that comes with the operating system. In case, anyone wants that app to appear live on the home screen, take a look at some tips provided by GadgetHacks.com.
It appears that the company is keeping Tim Cook's privacy preaching ways at the top of all decision making related to acquisitions and associations that the company makes to expand its already massive ecosystem.
TAGS: Apple, darksky, Google News and Weather App, weather, Android, iOS, Apple Watch OS