Google Reports on Covid-19 Status Across Countries | TechTree.com
Google Reports on Covid-19 Status Across Countries
The company is using location sharing and ad tracking to create community mobility reports for governments
This is one heck of a tool that would help governments, especially those controlling states across India, track how people are responding to the Covid-19 lockdowns. Google's Covid-19 Community Mobility Reports are created through study of location data of people who agreed to be tracked and shows which localities are following instructions and which aren't.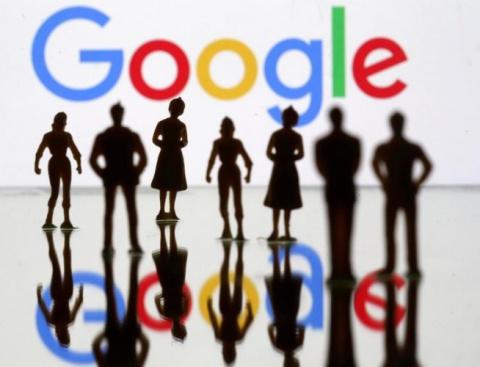 In a blog post penned by Jen Fitzpatrick (SVP of GEO) and Karen DeSalvo, Chief Health Officer at Google Health, the company says these reports will provide insights into what has changed in response to work from home, shelter in place and other policies aimed at flattening the curve of the coronavirus pandemic.
Just so that legal eagles do not come after them, Google has specifically stated that "these reports have been developed to be helpful while adhering to our stringent privacy protocols and policies."
The company said that these reports would use aggregated, anonymized data to chart movement trends over time by geography, across different high-level categories of places such as retail and recreation, groceries and pharmacies, parks, transit stations, workplaces, and residential.
"We'll show trends over several weeks, with the most recent information representing 48-to-72 hours prior. While we display a percentage point increase or decrease in visits, we do not share the absolute number of visits. To protect people's privacy, no personally identifiable information, like an individual's location, contacts or movement, is made available at any point," the authors said.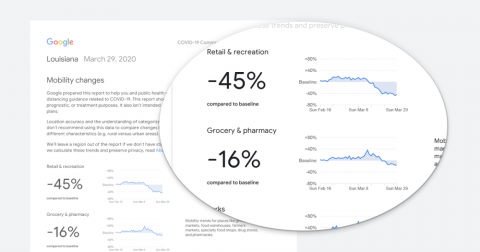 Google says it will release these reports globally, initially covering 131 countries and regions and adds that depending on the urgency they will also provide insights at the regional level. "In the coming weeks, we will work to add additional countries and regions to ensure these reports remain helpful to public health officials across the globe looking to protect people from the spread of COVID-19," say the authors of the blog.
TAGS: location tracking, GPS Tracking, social distancing, Google, Smartphones, coronovirus, COVID-19, Google Maps, community, Reports