Under the Hammer, Zoom Freezes all Development | TechTree.com
Under the Hammer, Zoom Freezes all Development
Criticized over poor security features, the enterprise product saw massive traction in the Covid-19 aftermath
What goes up has to come down! Zoom, the enterprise product designed to make corporate meetings, suddenly went mainstream as work-from-home became the only option to keep business continuity during the Covid-19 lockdowns. However, the more this app was used, the more the flaws that became obvious.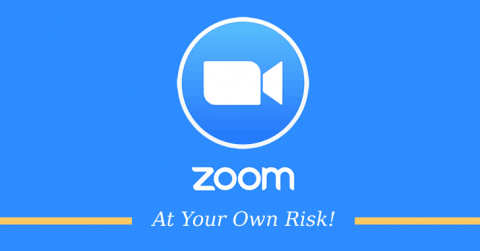 There were reports of poor security, a bad screensharing feature, dark patterns that were misleading, end-to-end encryption that appeared fraudulent and a privacy policy that made even Facebook appear like the Lord of the Rings! In spite of all the negative publicity, Zoom recently boasted of a 200 million daily active users in March.
Despite the fact that there are any number of options in this space, right from Google Hangouts to Microsoft Teams, Zoom seems to be the preferred mode, possibly because of its inherent simplicity of use, which is next only to WhatsApp calling. Which is probably why the company's CEO Eric S Yuan has taken to the blog to address concerns around the app.
The matter is indeed a pressing one as some companies are now considering a ban on the product within their ecosystem. More so, after Elon Musk got the staff of SpaceX to remove the app from their desktops and phones.
A key point that Eric Yuan addresses in the blog post is that Zoom would be working with third-party experts to prepare a transparency report. "Thousands of enterprises around the world have done exhaustive security reviews of our user, network, and data centre layers and confidently selected Zoom for complete deployment," he says in the post.
He goes on to suggest that the broader set of users currently using the product is "presenting us with challenges we did not anticipate when the platform was conceived… We appreciate the scrutiny and questions we have been getting – about how the service works, about our infrastructure and capacity, and about our privacy and security policies."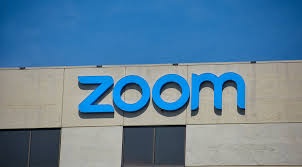 Eric Yuan goes on to promise that for the next 90 days, Zoom would be freezing feature development which means no new feature would be added till the current set is fixed. In recent times, the company released a new version of its iOS app to remove Facebook's SDK as the company's privacy policy never sought consent to share data with Facebook.
It also removed the attendee attention tracker feature that had courted controversy as it lets the hosts see if the Zoom window is currently in focus. It also shipped security updates following the media raising several vulnerabilities in the app, including the absence of a dedicated security policy for students.
By the look of things, Zoom may be getting its act together to ensure the protection of user data and other aspects. The only problem here is that is this pace good enough? Especially since the world could well be staying indoors for some more time.
(zoom, eric yuan, security, vulnerability
TAGS: Zoom, COVID-19, Google Hangouts, Privacy, Encryption, screensharing