OnePlus 8 Rumours Suggest Wireless Charging | TechTree.com
OnePlus 8 Rumours Suggest Wireless Charging
The two models appear to be laying it on real big when it comes to essentials that define a smartphone these days
Leaked information about the next flagship phone from the OnePlus stable suggests first time sleek looking seafoam green shade on any smartphone till date with the additional input that it may also become the first from the company to have wireless charging as standard feature.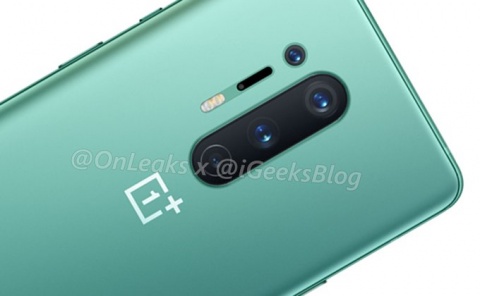 Possibly this would put an end to the grouse that fans of the OnePlus phones had in recent times related to wireless charging support, as in spite of the company jacking up costs with each release, it had done nothing on the battery charging front where others with inferior specs managed to pull it off.
This time round, the company appears to have heeded advice on the wireless charging front as well as getting an official water-resistance rating done for its devices. In the past, the company had avoided including the wireless charging feature claiming it would do so the day the charger could function at par with their wired power adapter. What's more, this time the wireless charger would work with other Qi-compatible devices too.
Reports published in Android Police and iGeeksBlog, that the Pro model will have the IP68 rating and support 30W wireless and 3W reverse wireless charging. The standard OnePlus 8 would be closer to the existing 7T model though the higher-end phone would use a 120Hz panel versus the 90Hz one on the OnePlus8.
Some of us may recall that the company had joined the Wireless Power Consortium back in January which was suggestive enough that it would be launching the wireless charging, given that the consortium is the group that manages Qi wireless charging standards globally.
Young tech enthusiast and tracker Ishan Agarwal brought out the specs in a tweet late last week:
Both the handsets would ship with the 30-watt Warp Charge brick that came with the 2019 models and will use the older UFS 3.0 memory chip. The newer 3.1 standard offers improved write speeds. Additionally, the spec sheet suggests four rear cameras for the Pro, including two with a 48MP sensor, says the article published on Android Police.
TAGS: OnePlus, OnePlus8 Pro, OnePlus8, Gadgets, Smartphone